Squeasy Gear Snacker Aqua Blue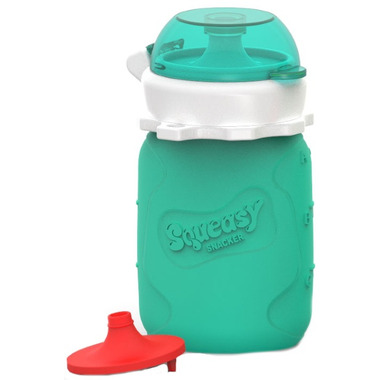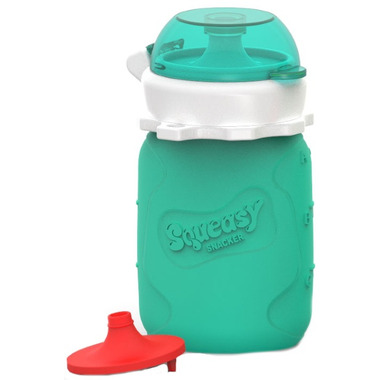 Squeasy Gear Snacker Aqua Blue
The Squeasy Snacker is the most versatile reusable food pouch on the market. It was designed by parents for parents to provide easy feeding on-the-go. It is the only food pouch that offers the patent pending 2-in-1 removable NO SPILL INSERT™ for no spill or free flow. It not only works great for purees, smoothies, applesauce, yogurt, pudding, etc., but it also prevents spills when serving water and juice unlike other food pouches.

Features:
Easy to fill: Features a wide opening. The collar and spout are easy to grip for opening and closing.
Easy to use: Simply fill with delicious blends of freshly pureed food, applesauce, yogurt, water or juice, etc.
Easy to clean: The bottle can be turned inside out and all parts are top rack dishwasher safe.
100% Food Grade Non-Toxic Materials. BPA, PVC, Phthalate Free
Stephanie:
about a week ago
My 19 month-old son loves to drink his smoothie, and anything else from these Squeasy snackers. They're a great investment to reduce environmental impact from non-recyclable squeezy packs for apple sauce and other treats. I give it 4* because, if you squeeze the bottle, especially when full, the contents come squirting out - which was discovered on the first use :( It is non-spill in itself, but not 100% mess-proof.
1