St. Ives Fresh Skin Facial Scrub Exfoliating Apricot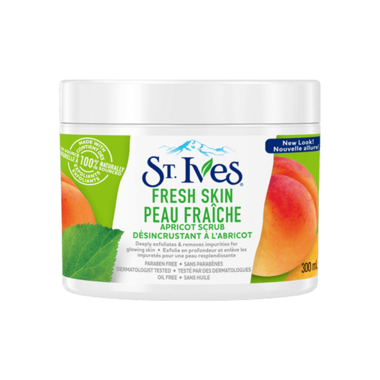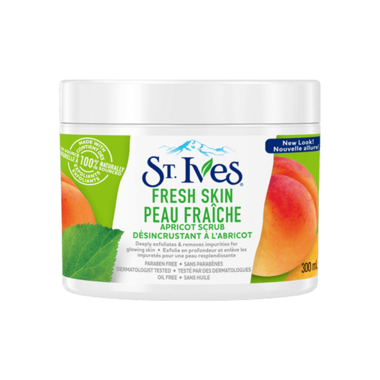 St. Ives Fresh Skin Facial Scrub Exfoliating Apricot
Your order may come in either packaging. New packaging, same great product.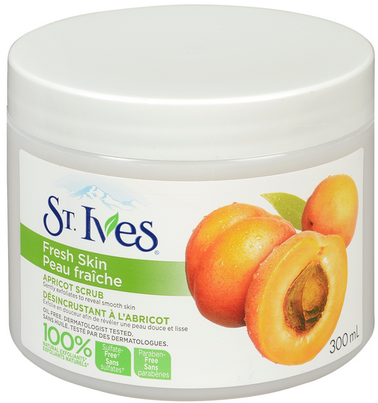 Become a superfan of everything nature. This product is inspired by nature, containing ingredients like fuzzy apricot, milky coconut, zingy cranberry and creamy shea butter. The exfoliants are also 100% natural like crushed walnut shell powder. Bye dullness, hello glowing cheeks! St. Ives® Fresh Skin Exfoliating Apricot Scrub deeply exfoliates for clean, smooth and glowing skin. Made with 100% natural walnut shell powder and naturally sourced apricot extract. This is a 3‐4 times a week kind of a scrub, for refreshed, glowing skin.


How to use:
1. Dispense scrub onto fingertips and massage onto damp skin.
2. Spread in small circular motions, applying gentle pressure to awaken your skin.
3. Work all over, right up to your hairline and onto the sides of your nose.
4. When you're done, rinse and glow!
Product Features & Benefits
Deeply exfoliates & removes impurities for glowing skin
Contains 100% natural walnut shell powder and naturally sourced apricot extract
Dermatologist Tested
Hypoallergenic
Paraben free
Oil free