Stonz Silver Snowflake Toddler Booties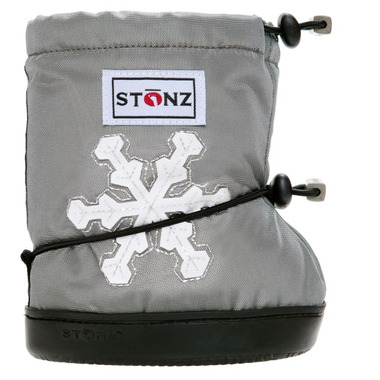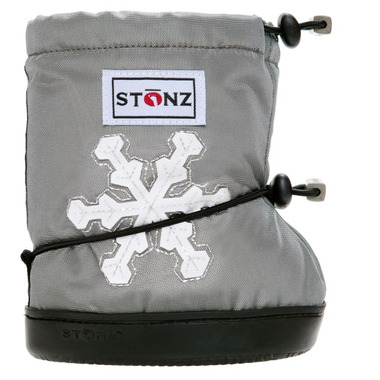 Stonz Silver Snowflake Toddler Booties
Stonz Toddler Booties are perfect for walkers and runners. A waterproof sole and a water and wind-resistant nylon upper provide protection from the elements. The ultra-warm fleece lining keeps little feet cozy. Perfect for Fall, Winter & Spring – just layer up or down!

Features:
Waterproof, durable, flexible and non-slip soles for walkers and runners.
Easily slip over bare feet, socks, shoes, or Linerz.
Adjustable toggles ensure they stay on feet.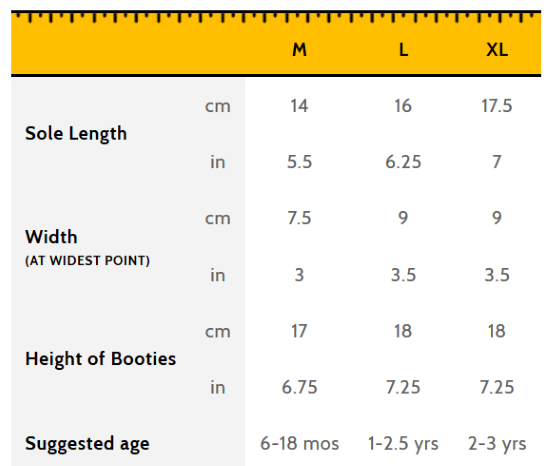 Natasha:
a few months ago
After trying many diffrent 'clasic' winterboots and having a hard time getting my 15 month olds feet in them i tried Stonz and I would never go back! They are very easy to put on and stay on reasonably well. I find they are warm enough with out the insert but I use them exclusively for in the stroller and back and fort to the car. The sole is soft rubber so I would not recommend it for a child who will be doing any out door walking in them.
Sarah:
a few months ago
These are great for babies. They are easy to put on and are fairly warm without getting the insert. They do come off though, unless you make them so tight you cut off the circulation, and my little one thinks it's an amazing game to try and get them off while in the car... I dont think I will want them once she starts to walk though as they are large and oval shape which I think would make it hard to walk. She also has trouble crawling with them on. Overall though, I think they are fantastic boots for Canada and are way less annoying than other baby winter boots I've tried!
Page
1