Sukin
Sukin Certified Organic Rose Hip Oil
Sukin
Sukin Certified Organic Rose Hip Oil
25 mL
Sukin Certified Organic Rose Hip Oil
is rated out of
5
by
14
.
---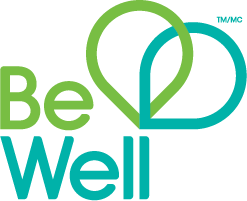 Spend $25 on Personal Care & Get 5,000 points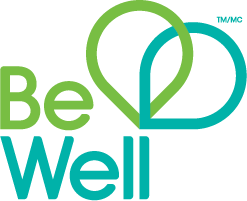 Spend $25 on Personal Care & Get 5,000 points
Description
Sukin Certified Organic Rose Hip Oil is rich in essential fatty acids and vitamins to soothe, soften and hydrate skin. It is 100% certified organic and preservative free.
This rose hip oil contains no less than 80% essential fatty acids necessary for protecting cell membranes as well as vitamin E, beta carotene and the powerful anti-aging antioxidant lycopene to assist in skin renewal and repair.
Features:
Feeds the skin vital nutrients to promote radiant, healthy looking skin
Can be used regularly to help soothe skin conditions and assist skin renewal to help maintain optimal skin health
Absorbs instantly allowing the skin to breathe as it works
Rose hip oil can be used to soothe irritated or dry skin assist in repair and renewal and can treat problem skin conditions
Sukin's rose hip oil is cold pressed harnessed from the seeds of wild Chilean grown rosehips via a solvent-free extraction process to retain the oils precious actives for optimal performance. Used on its own or with either with the Facial Moisturiser or Moisture Restoring Night Cream, you'll quickly see the amazing results it delivers.
Typical Application:
Apply 2-3 drops to palm of hand. Use fingers to massage into cleansed face, neck and / or body morning and night.

Alternative Uses:

A manicure in a bottle! Apply a drop or two to cuticles at night and massage. The oil penetrates the nail's natural structure to help reinforce leaving the nails stronger and hands smoother.
Lip Salve - yes even lips! Apply a drop of rose hip oil and watch it instantly absorb for softer lip tissue and texture.
Combat the rough, problem skin areas - rose hip oil is a quick and easy remedy to soothe dry, cracked skin on the elbows, knees and heels too!
Eczema and psoriasis naturally - with nothing added, no fragrance and pure, nourishing oil. Rose hip oil is a great companion for skin suffering these conditions, especially when gambling with children's skin. Keeps skin supple rather than the tight, stretched feeling often associated with these conditions and helps prevent flaking.
Injuries - to aid healing and prevent scarring. Also perfect for the red, dry, flaky skin left around the nose post-flu!
Prevent pregnancy stretch marks - apply daily after bathing.
Cradle cap yes, you read right! Rose hip oil soothes and softens the crust formed on baby's scalp and prevent scarring, for a beautiful head of hair.
Also fantastic for hair, use a small amount on your fingertips to help smooth and team flyaway locks. Essential for your hot and humid summer holiday destinations where frizz and dry beach hair play havoc.
Summer skin essential, instantly quenching dry, sun-exposed skin helping to convert the bleach blush to a bronze without peeling.
A great travel buddy to restore moisture lost in dry air environments such as planes and trains.
Ingredients:
Rosa Eglanteria (Rose Hip) Oil.
Highlights

Rated

5

out of

5
by
Anonymous
from
Great for winter!
This serum is so nice for dry skin in the winter. I bought my first bottle in the summer and I liked using it but didn't notice a huge difference but then when winter hit I totally noticed when I didn't use it for a couple days. Just bought a second bottle and I rarely re-purchase things (because I like trying new things) so that says something! I tend to go from super oily to super dry on an almost daily basis and I find this really evens it out and doesn't cause break outs.
Date published: 2020-03-01
Rated

5

out of

5
by
Ruth N.
from
Best oil for any skin type
(This review was collected as part of a promotion.) I always love the glow that comes with this oil. Living in one of the coldest places during winter months can leave skin very dry but having tried this oil over two winters and now heading into my third winter using this oil i can say it is a game changer. It leaves skin soft, silky and moisturized.
Date published: 2022-10-19
Rated

5

out of

5
by
Carrie
from
Go-to face oil
This a lovely, nourishing face oil. I use it every day on my extremely sensitive, dry, flaky skin. It moisturizes without having to reapply (even in these cold winter months) and leaves my face looking glowy - not oily. A decent price for a pure product. This is the third time I've purchased it.
Date published: 2022-01-18
Rated

5

out of

5
by
Nathalie L.
from
I was reluctant to use
(This review was collected as part of a promotion.) I was reluctant to use "oil" on my face but after only one use my skin was glowing. It's now a staple in my skin care routine.
Date published: 2022-03-27
Rated

5

out of

5
by
Red44
from
I love this face oil!
My skin loves this stuff. I use it before my moisturizer. Make sure my face soft and reduces dryness. Light scent, not too strong and the scent doesn't last. Great product.
Date published: 2022-01-27
Rated

5

out of

5
by
Margie L.
from
I have been using this
(This review was collected as part of a promotion.) I have been using this product for almost five years. It has really helped to remove red blotches on my cheeks.
Date published: 2022-06-04
Rated

5

out of

5
by
Jenn
from
Silky smooth
This is a great product. I used to use the one from The Ordinary line but I prefer this one. A little goes a long way and it is so good for your skin.
Date published: 2023-01-18
Rated

5

out of

5
by
Sharon G.
from
Love the feel of it
(This review was collected as part of a promotion.) Love the feel of it on my face, moisturizers and helps smooth wrinkles.
Date published: 2022-03-24