Sukin Detoxifying Facial Scrub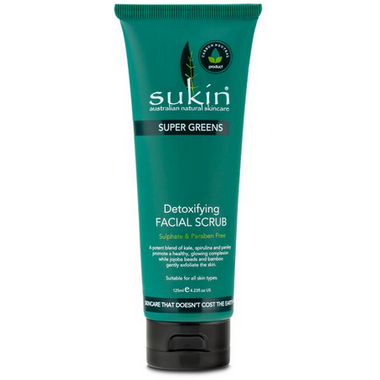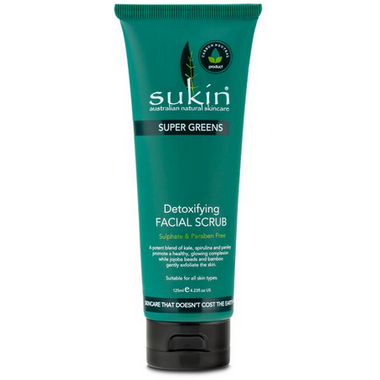 Sukin Detoxifying Facial Scrub
Micro jojoba beads and ground bamboo in this Sukin Detoxifying Facial Scrub offer the skin a gentle polish to remove dirt and impurities. A blend of kale, spirulina, chlorella and parsley impart detoxifying antioxidants and vitamins on the skin, while pineapple, licorice and lime peel promote a clear, radiant complexion. A burst of cranberry provides an invigorating scent to refresh the senses.
Features:
Gently removes dirt and impurities
Natural botanicals promote a clear & radiant complexion
Cranberry refreshes the senses
Water soluble & great in the shower
Directions:
Apply a small amount to fingertips. In a circular motion, massage into face and neck. Rinse well with warm water. TIPS: water soluble & ideal for use in shower. Use on dry hands and rinse for a quick revitaliser.