SweetEase Face Waxing Kit
Vanilla Wax Strips
16 Wax Strips & 2 Wipes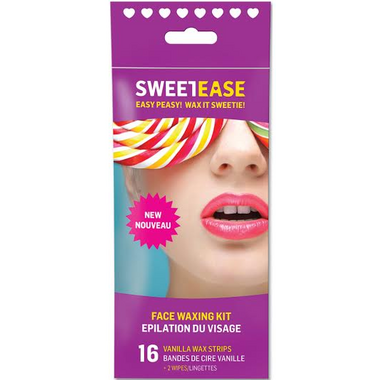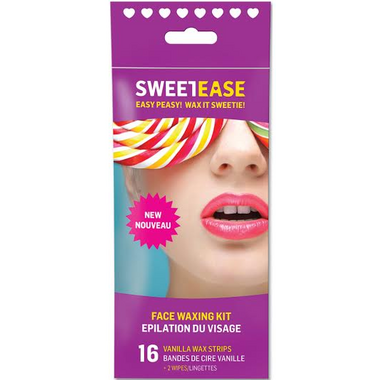 SweetEase Face Waxing Kit
Vanilla Wax Strips
16 Wax Strips & 2 Wipes
Have you noticed some hairs on your upper lip or face? Put down the razor – reach for SweetEase. 10 minutes and this SweetEase Face Waxing Kit is all it takes to be fuzz-free for WEEKS!
These little strips are perfectly sized for the job and are pre-loaded with gentle cream-wax that will take care of those hairs AND your sensitive skin too!
To Use:

PEEL strips apart, by warming a strip in your hands
PRESS the strips onto any unwanted hair
PULL the strip off – quickly, speed counts!
No Stress. No Redness. No problem! Just smooth kissable skin!