S'well
S'well Stainless Steel Bottle Geode Rose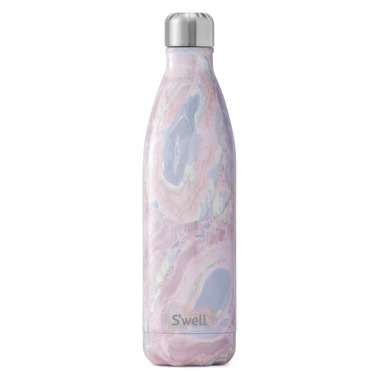 S'well
S'well Stainless Steel Bottle Geode Rose
Description
Geode Rose highlights the natural mystery of the inside of a rose quartz geode stone known to bring unconditional love. Features a smooth matte finish.

S'well water bottles are the water bottle, re-imagined! These sleek, portable hydration vessels not only provide liquids on the go, but are also a gleaming fashion accessory. All this while saving the planet from plastic waste and supporting clean water initiatives around the world.

Material:
High-Grade 18/8 Stainless Steel. BPA-free. Triple-Walled for maximum insulation, leaving no condensation on the exterior.
Features
Keeps your drinks cold for 24 hours, hot for 12
18/8 double-walled stainless steel, non-toxic, non-leaching and BPA free
500 mL fit in a standard sized cup-holder
Bottles do not condensate
Mouth is wide enough for ice cubes and drip-free sipping
Vacuum sealed