S'well Traveler Stainless Steel Wide Mouth Bottle White Marble
S'well Traveler Stainless Steel Wide Mouth Bottle White Marble
is rated out of
5
by
10
.
Perfectly contoured to fit in your hand, the Traveler by S'well will quickly become your go-to for drinking on-the-go. This wide mouth shape is optimal for stirring up and carrying a cup of coffee or adding ice cubes to your favourite beverage.
Features:
A wide mouth and thick rim make for easy drinking
Ice fits effortlessly inside
Ergonomic grip allows for even more on-the-go ease
Triple-walled, ThermaS'well™ technology creates a condensation-free exterior, so your hands and bag stay dry
Dimension:
355 mL (12oz.) = 6.5"H x 3"W, 0.69lb
475 mL (16oz.) = 8.1"H x 3.25"W, 0.8 lb
591 mL (20oz.) = 9.2"H x 3.25"W, 1lb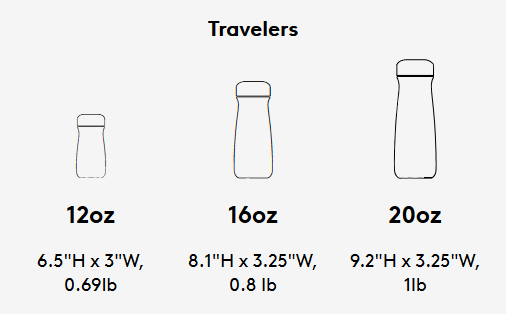 Materials:
High-Grade 18/8 Stainless Steel. BPA-free. Triple-Walled for maximum insulation, leaving no condensation on the exterior.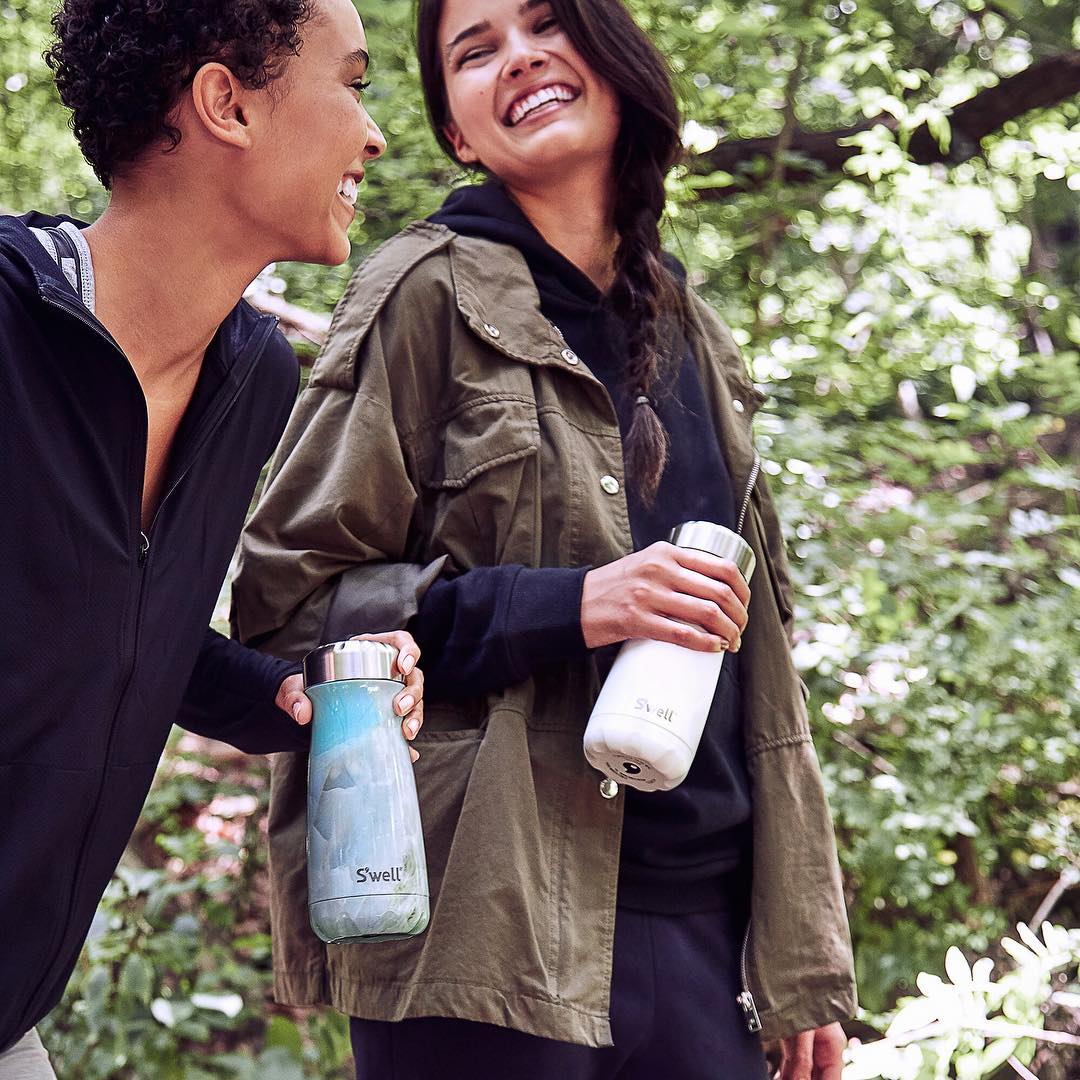 Featured: 16 oz Travelers in Opal Marble and Moonstone.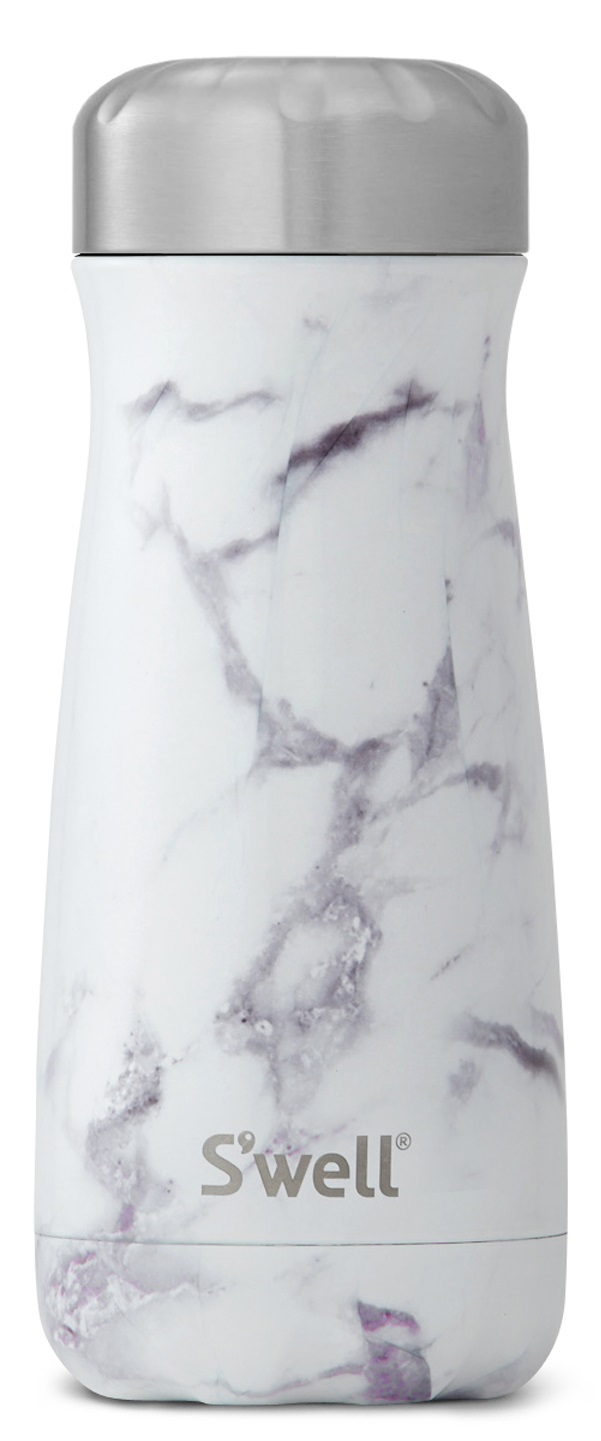 Similar All Water Bottles
Rated

5

out of

5
by
Jan
from
I love the new wide mouth traveler because it is definitely easier to clean. I love the marble design; it looks stylish! I use this to put hot water when we are on the go for mixing my baby's formula. Also, my kids use if for school as it stays cold throughout the day.
Date published: 2018-01-27
Rated

5

out of

5
by
Taylor
from
I have too many s'well bottles but can't help myself because they're so awesome! I love how cold it keeps my water- even when it's 35 degrees outside in the summer. I love this new design with a wider grip and opening and the marble design is gorgeous!
Date published: 2017-12-08
Rated

1

out of

5
by
Jafra
from
Avoid commuter lid
I bought 2 of these with the alternate commuter lid which is not very good. We've had two soaked backpacks so far. Kind of pricey. Us WELL or Swell offering a recall on this? Our old Swells worked fine
Date published: 2021-03-22
Rated

5

out of

5
by
KW
from
So happy with this purchase! I have the original S'Well bottle which I love and still use but I have to say this one is much easier to clean and put ice in with the wider mouth.
Date published: 2018-06-12
Rated

5

out of

5
by
Kendra
from
I love this wide mouth swell bottle! Would definitely purchase again. Great for hot or cold drinks and perfect to bring with you on your travels.
Date published: 2018-12-29
Rated

5

out of

5
by
Dima
from
Love this for tea and smoothies, keeps the drink's temperature for a long time! So practical and the wide mouth makes it easy to wash.
Date published: 2018-03-15
Rated

5

out of

5
by
Deena
from
I love this. Its the perfect sz for water and the wide mouth makes it easy to drink from. This product is also very easy to clean.
Date published: 2018-02-10
Rated

5

out of

5
by
Diana
from
I love this swell!! It keeps my hots really hot, and my cold stuff cold all day! And its lovely :)
Date published: 2018-08-14