Swiffer Bissell SteamBoost Steam Pad Refills
Open Window Fresh Scent
20 Steam Mopping Cloths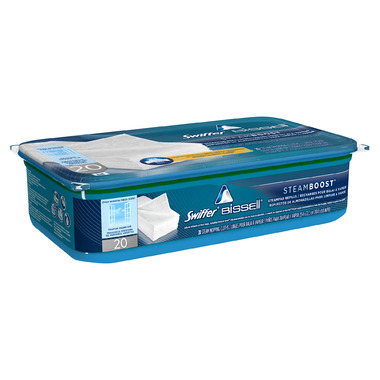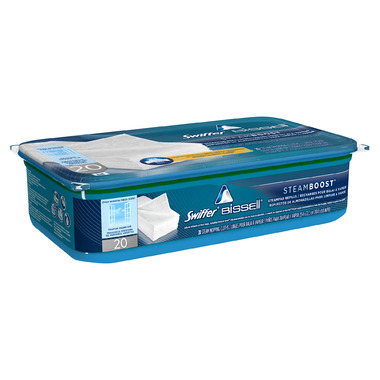 Swiffer Bissell SteamBoost Steam Pad Refills
Open Window Fresh Scent
20 Steam Mopping Cloths
Swiffer special Steam Pads have a steam-activated, dirt-dissolving cleaning solution that pulls dirt from surfaces and locks it away. Use these pads with the Swiffer Bissell SteamBoost Steam Mop!
Package contains 20 refill pads.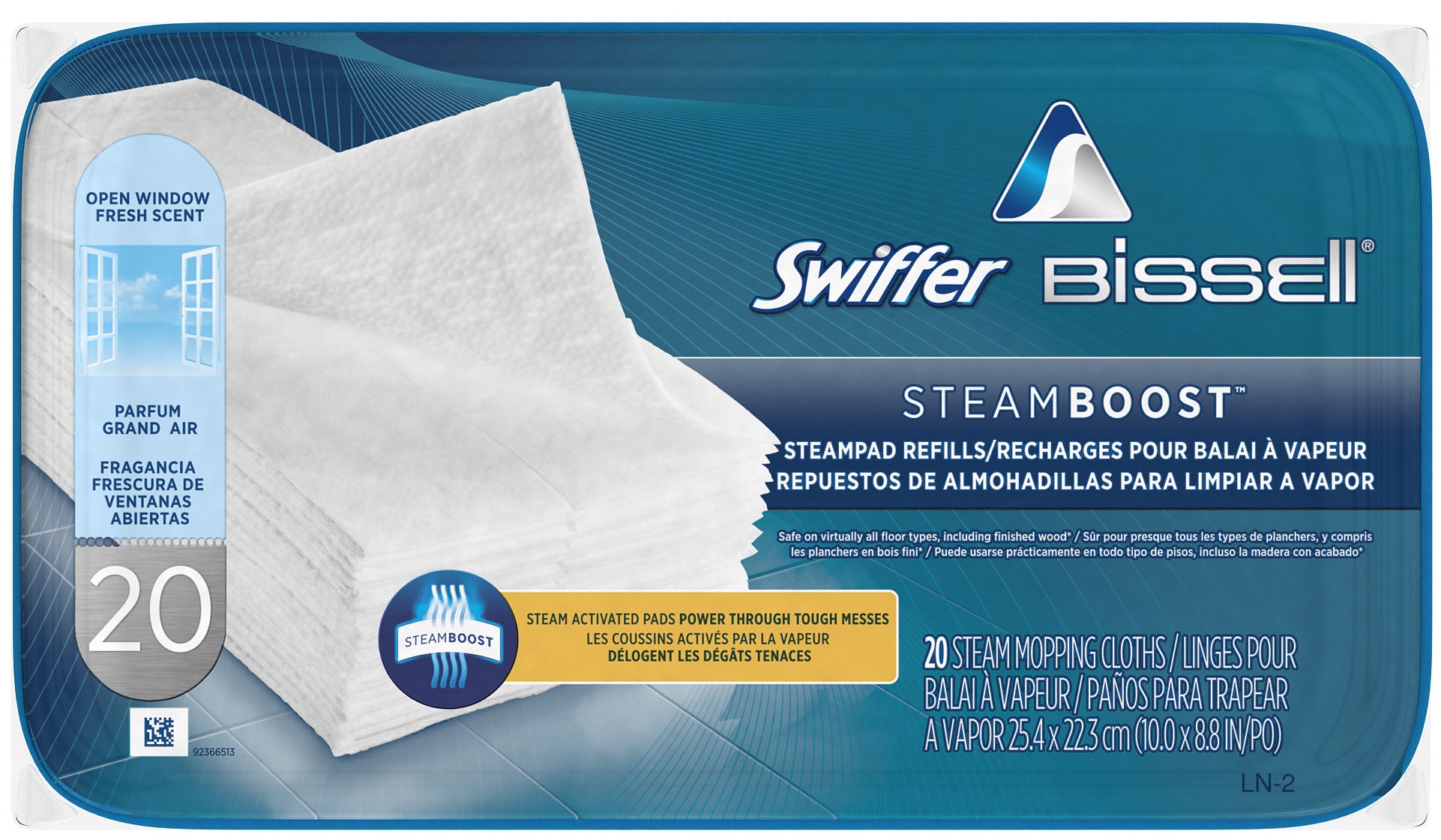 Catherine:
more than a year ago
Like this scent and cleaning ability of these Steamboost Replacement pads, makes my older linoleum floor look brighter and newer after using the steam pads. If a person wishes to be a bit thrifty, I actually use the steam pad on the regular cleaning side and then flip it over and clean with the opposite side to give the floor a bit of an extra polish. Using the Steamboost and replacement pads the floor seems to stay cleaner a bit longer than usual which I am glad of.
Page
1