Tegu Magnetic Wooden Block Set Blossom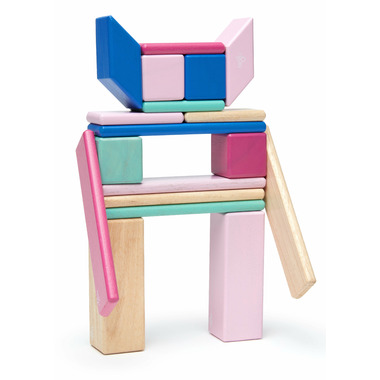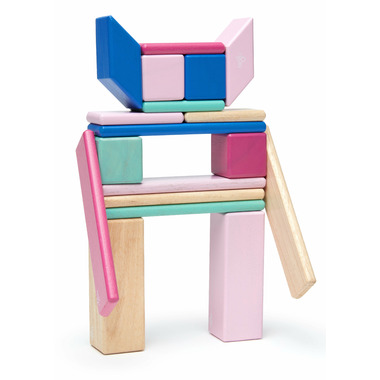 Tegu Magnetic Wooden Block Set Blossom
The Pocket Pouch is the perfect introduction to the world of Tegu magnetic wooden blocks. It's the perfect toy for the purse, restaurant, airplane, or desk. Tegu's award winning building system combines the timelessness of wood with the magic of magnets. In little hands with big imaginations, a blue block becomes a swimming pool, and a yellow plank a school bus.
Every Tegu piece is designed to work together regardless of colour, set, shape or theme. Little builders can confidently grow their collection as their buildings get taller, their canyons wider, and the unicorns bigger.
Features:
Boundless play
Brilliantly simple and premium heirloom-quality toy that will last for generations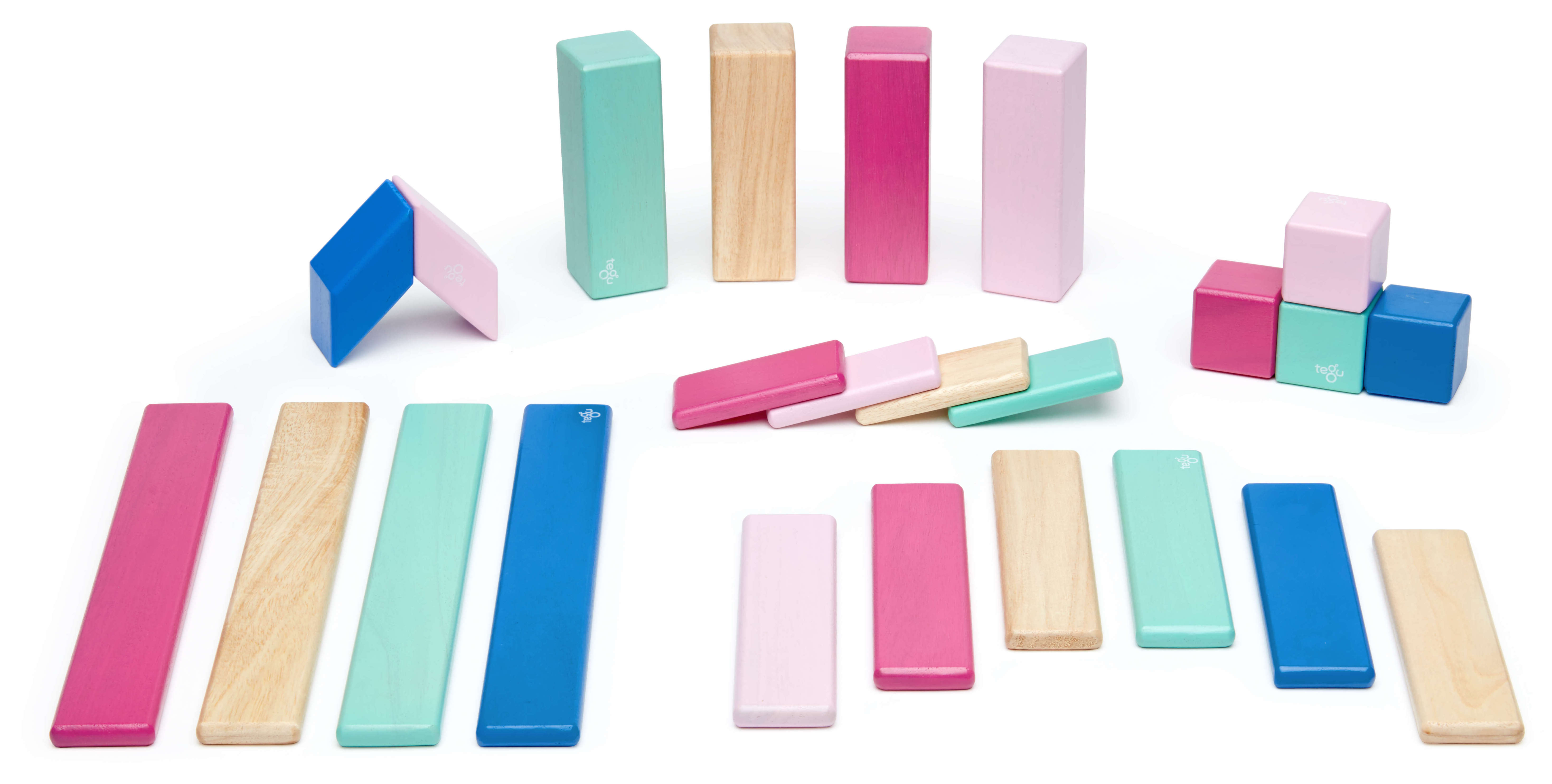 Andrea:
a few months ago
These are ethically produced magnetic blocks made in Honduras. They are excellent quality and truly beautiful. There are some down sides however: the square based prism blocks are only magnetic at the base and not on their length. this limits the ways in which those blocks can be used. also, the description refers to this product as a "pocket pouch", but it doesn't come with a pouch. I don't see myself carrying these in a purse or a diaper bag... its a 24 piece set, and the longest blocks are 30cm. Overall, very happy with this purchase and looking to get more from the collection.
Page
1