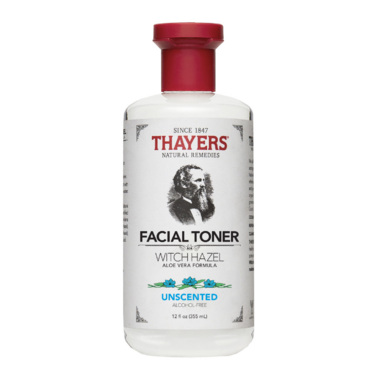 355 mL
Thayers Facial Toner with Witch Hazel Unscented
is rated out of
5
by
107
.
---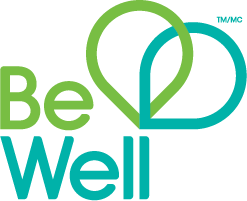 Spend $20 on Aromatherapy, Diffusers & Essential Oils & get 2000 Be Well Points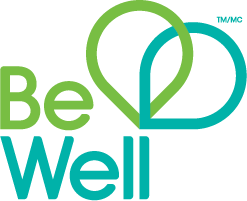 Spend $20 on Aromatherapy, Diffusers & Essential Oils & get 2000 Be Well Points
Description
Thayers Alcohol-Free Unscented Witch Hazel with Organic Aloe Vera Formula Facial Toner has all the replenishing, revitalizing magic of our scented varieties, but is undetectable by the nose.

Features:
Fragrance-Free
Paraben-Free
Naturally Preserved
Hypoallergenic
Ingredients: Purified Water, Glycerin, Certified Organic Witch Hazel Ext Blend (Hamamelis Virginiana Extract (Witch Hazel*), Aloe Barbadensis Leaf Juice (Filet of Aloe Vera*)), Phenoxyethanol, Citric Acid, Citrus Grandis (Grapefruit) Seed Extract.
*Certified Organic Ingredients
Highlights

Rated

5

out of

5
by
Alethea
from
This is by far my favourite toner I've ever used, and I've tried many many toners. It has absolutely no scent, and it's so gentle I can use it once a day or 10 times a day for a refreshing pick-me-up. I also ordered the Thayer's astringent with aloe, which I only use at that time of the month when my skin tends to break out. At those times I'll use the astringent once a day, and the toner a couple of times a day. My skin has drastically improved.
Date published: 2011-02-09
Rated

5

out of

5
by
Lisa
from
I tried this toner when the spa near me was out of their toner for sensitive skin with rosacea and I needed something in the interim. What a huge difference this toner made in the softness and the redness of my skin. The rosacea and overall redness of my face has been SO reduced. Not to mention the fact that at $12.99 for 355ml it is a huge bargain compared to $50 for 120ml at the spa! This is definitely not an interim product anymore!!
Date published: 2012-06-07
Rated

3

out of

5
by
Ashley
from
I've tried both this toner and the rose petal one and both irritate my skin. I really wanted to love this product because of all of the lovely ingredients, but something in this disagrees with my skin. I have a hunch that it's the witch hazel. I would still recommend trying this product. I passed my bottle onto my brother who says it works great on his skin. A splash of water and then swipe a cotton pad soaked in this and he's good to go!
Date published: 2013-08-24
Rated

4

out of

5
by
Janah
from
This is really nice toner! Very mild and it's a little bit moisturizing too. I can use it on it's own with my oily skin and it tones and moisturizes I'm one go. I did have to knock out one star though because although it's unscented, it does have the witch Hazel smell that I just hate. But maybe I'm really sensitive to scents. Overall, I'd recommend it to anyone to try. You don't need much product, so I think this bottle will last forever
Date published: 2017-09-18
Rated

5

out of

5
by
Julie
from
This is my favourite toner. I have sensitive skin that reacts to everything but so far no reaction with this one. I also find it helps to control oil for the day and balances my skin nicely. Love it!
Date published: 2016-12-06
Rated

5

out of

5
by
Ellen
from
Love using this as my daily facial toner. Gentle on my sensitive skin without being drying. Used it several times a day during the hot, humid weather we had in July and August in southern Ontario to refresh my sticky and clammy skin. Made/makes my face, neck and arms feel clean and refreshed. Also helps with minor cuts and abrasions. Love it!
Date published: 2016-09-05
Rated

5

out of

5
by
Courtney
from
Lately this has been my go-to toner, I've been using it for a few months now. I like that there is no alcohol, does not dry out my skin. I may try one of the scented ones next, but I notice most of those aren't alcohol free. I almost like the fact this one has no smell. I'm glad well.ca carries this! I just ordered my second bottle. Lasts for a long time as well I've noticed.
Date published: 2015-06-29
Rated

5

out of

5
by
Teryn
from
This is hands-down the best toner that I have ever used. It removes makeup well, does not aggravate my skin or leave my skin dry. From what I understand, it contains very safe ingredients (especially when compared to other cosmetics lines). From a price perspective, it is also very reasonable. I wish I would have known of this product sooner!
Date published: 2013-04-10