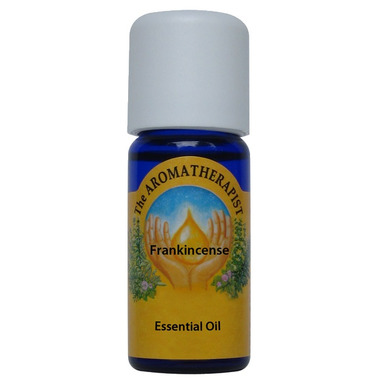 Description
The Aromatherapist Frankincense Essential Oil is grounding and relaxing.

Common Uses: Traditionally used to stimulate immunity and promote healthy cellular function. Often used for infection and wound healing, arthritis and sore joints. Also used for colds and chest congestion, bronchitis, excessive mucus and difficulty breathing.

Cosmetic/Skin Uses: Known for its anti-aging benefits, assisting with skin regeneration for mature skin, combating fine lines and healing dry and cracked skin. Used in natural perfumes and colognes, and in spiritual rituals.

Blends Well With: Rose, Neroli, Lemon, Mimosa, Bergamot, Orange, Myrrh, Sandalwood

Inside Info: For a DIY Rejuvenating Skin Serum blend 15 drops total of Frankincense, Sandalwood and Neroli into 30 ml of Rose Hip Seed Oil.

Profile: Boswellia caterii Somalia Steam Distilled from Resin
Recommended Usage: Many of the benefits of essential oils come through inhalation, diffuse in your environment, use in your bath, shower or massage, make a personal scent or a room spritzer.
Caution: Do not apply essential oils to open or broken skin. Some essential oils are not safe for pregnant women, small children or individuals with compromised health. Please seek the advice of your healthcare professional if you are unsure.
Highlights