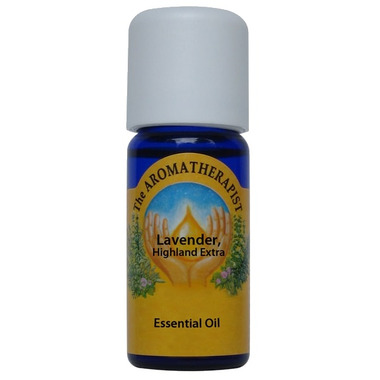 Description
High Altitude French Lavender is the most valued Lavender essential oil, due to its very high linalol content.

Common Uses: Lavender's reputed antimicrobial and relaxing nervine properties make it a commonly used oil for many health problems. Often used to balance high blood pressure, calm the nervous system, improve circulation and lymphatic detoxification. Can help prevent airborne bacteria spread. Considered to ease muscle pain and relax both the body and mind. Promotes restful sleep, relieves insomnia and is considered sedative in high doses.

Cosmetic/Skin Uses: Perfect skincare oil for dry, mature, sensitive, reactive and blemished skin conditions. Can aid in balancing oil production, clearing acne, eczema and psoriasis. Can help the healing of burns, sunburns, wounds, abscesses, split or chapped skin, blisters, insect bites, cold sores and couperose. Rejuvenating and nourishing to all skin types.

Blends Well With: Almost everything!

Inside Info: For a highly effective DIY PMS and menstrual cramp massage or bath oil, combine Lavender Highland and Clary Sage at a 5% dilution into a carrier oil. Follow the same recipe with a combination of Lavender Highland and Clove Bud for the most effective relief of sore and tense muscles.

Profile: Lavandula angustifolia France Certified Organic Steam Distilled from Flowering Plant
Recommended Usage: Many of the benefits of essential oils come through inhalation, diffuse in your environment, use in your bath, shower or massage, make a personal scent or a room spritzer.
Caution: Do not apply essential oils to open or broken skin. Some essential oils are not safe for pregnant women, small children or individuals with compromised health. Please seek the advice of your healthcare professional if you are unsure.
Highlights