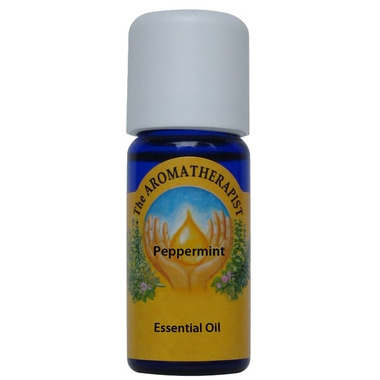 Description
The Aromatherapist Peppermint Essential Oil is revitalizing, energizing and uplifting.

Common Uses: Peppermint is considered to be the most effective oil to combat SAD - Seasonal Affective Disorder. Commonly used for pain relief, headache, neuralgia, sciatica and sport injury where cooling is required. Traditionally used to treat stomach problems, colic, cramps, indigestion, nausea and travel sickness. Can repel mice, flies, wasps and ants.

Cosmetic/Skin Uses: Used in acne treatments, for blackheads and blocked pores. Also considered to be hydrating and detoxifying to the skin.

Blends Well With: Lemon, Rosemary, Black Pepper, Lavender, Grapefruit, Cedarwood, Eucalyptus, Geranium, Fennel, Black Spruce

Inside Info: Make yourself a simple DIY inhalant for SAD, mental alertness, headache and nausea. Place a cotton ball inside a small bottle, add several drops of Peppermint essential oil. Replace the lid and keep it in your purse/pocket to open and inhale whenever an uplifting boost is needed.

Profile: Mentha piperita India Steam Distilled from Flowering Plant
Recommended Usage: Many of the benefits of essential oils come through inhalation, diffuse in your environment, use in your bath, shower or massage, make a personal scent or a room spritzer.
Caution: Do not apply essential oils to open or broken skin. Some essential oils are not safe for pregnant women, small children or individuals with compromised health. Please seek the advice of your healthcare professional if you are unsure.
Highlights