The Laundress Wool & Cashmere Shampoo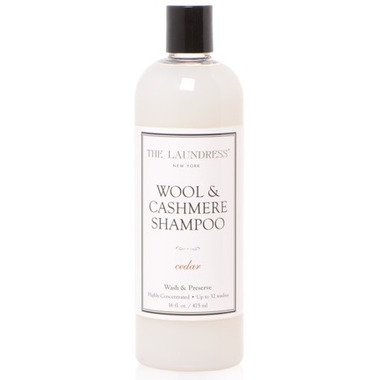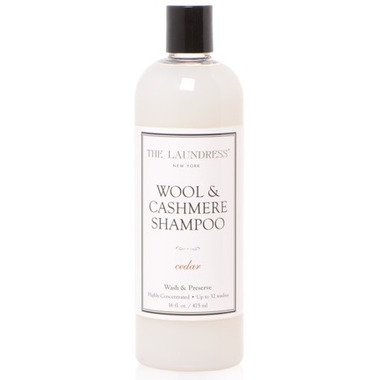 The Laundress Wool & Cashmere Shampoo
Safely clean and preserve wool, cashmere, merino, mohair, blends, and more with this specially formulated The Laundress Wool & Cashmere Shampoo. Why dry clean when you can provide better care for your woolens at home?

This shampoo has a modern take on the traditional woody scent. Combining sandalwood, orange, and rose with a base of cedar, this sweet and spicy blend naturally repels moths and critters.

Directions: Handwash or machine wash in cold water. If machine washing, use a delicate or woolen cycle. Turn item inside out and insert in a Mesh Bag (optional). Lay flat to dry in natural shape. Never use the dryer. Steam as needed.

Ingredients: Plant-derived anionic and nonionic surfactants, essential oils & fragrance.


Sarah:
a few months ago
I am glad that well.ca is carrying this product, as the shipping from their US official website just costs too much. I used it to wash my Louis Vuitton shawls and after wash they still look brand new. I was scared to wash them myself, so I tested the product on my other cashmere and wool clothes. I measure the sizes before and after to make sure that they didn't shrink. To note, I use cold water and use a white towel to roll it up to get the water out and then lay it flat to let it dry. There are many youtube videos that shows you how to do all those steps correctly.
Karen:
more than a year ago
Expensive but when you consider what you're saving in dry cleaning costs, not to mention the toxic chemicals avoided, you come out ahead. I was a bit hesitant putting my long, cashmere sweater coat in the washing machine, but it turned out clean and undamaged. There was a very slight bit of shrinkage, but a single wear returned it to normal. Highly recommend.
Page
1