The Laundry Tarts Tumbler Re-Scenting Kit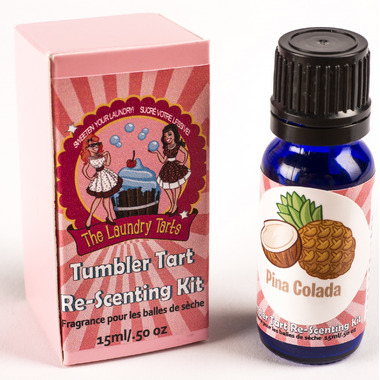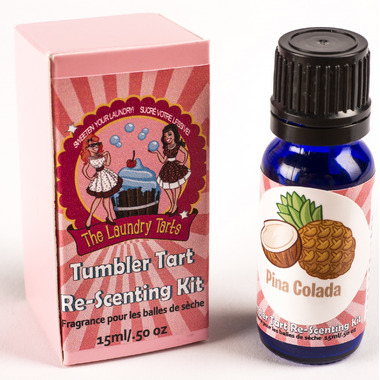 The Laundry Tarts Tumbler Re-Scenting Kit
The Laundry Tarts Tumbler Tart Re-Scenting Kit comes in a 15 mL dropper bottle - which will last over 100 dryer cycles! This is to be used only with The Laundry Tarts Tumbler Tart dryer balls or other dryer ball products. For strong scent, use up to 5 dryer balls. Do not exceed 2 or more for cloth diaper use on synthetic materials in case of buildup. Use on low heat to keep your dryer ball lasting longer! Disperse scent as desired for light or strong scent. Phthalate Free and Dioxin Free!

Fragrances are made with a blend of food grade essential oils, plant extracts, plant absolutes and phthalate free, dioxin free fragrances. Sold as singles only.


Bren:
more than a year ago
I love all the scents! What I really like, is that I use the laundry tart wool dryer balls with the Tumbler Tarts re-scenting drops which makes the laundry room smell great but does not leave a strong chemical smell on the clothes like the big brand fabric softener.My clothes feel so much cleaner! This is the first time I have used the wool balls and Tumbler Tarts together and I will continue to buy. Love that it's made in Canada!
Page
1