The Seaweed Bath Co. Wildly Natural Seaweed Body Wash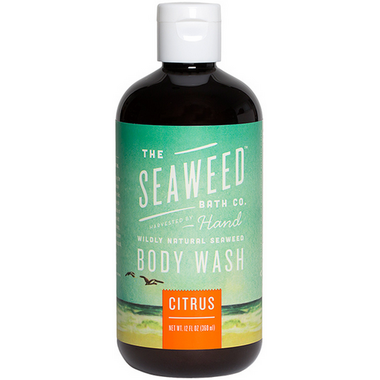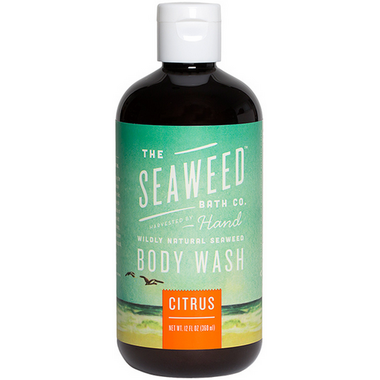 The Seaweed Bath Co. Wildly Natural Seaweed Body Wash
This Wildly Natural Seaweed Body Wash combines the naturally nourishing properties of seaweed with all-natural ingredients, including Kukui and Neem Oils, to soothe and moisturize your skin.

About Kukui Oil: Brought to Hawaii by early Polynesian settlers, the Kukui Nut Tree is so embedded in Hawaiian culture that it is the state tree of Hawaii. Pure Kukui Oil, rich in oleic, linoleic and linolenic acids, is a potent natural moisturizer that helps soothe dry, flaking and scaling skin.

About Neem Oil: The powerful benefits of Neem oil have been known to the natives of India for over 3,000 years. The oil is derived from the seeds of the fast-growing Neem Tree. Pure Neem Oil is rich in emollients, which help to protect and moisturize dry, cracked skin.

Ingredients: Water, Saponified Oils of Coconut, Safflower with Bladderwrack Seaweed Extract, Castor, Sunflower, Babassu, Olive, Neem and Kukui, Glycerin, Spirulina, Carageenan, Xanthan Gum, Silver Citrate, Citric Acid, Potassium Sorbate, Tangerine and Ginger Essential Oils.

Joannie:
more than a year ago
I am so impressed with this product. I've been hesitant to try it for a while. I finally went on the website for the company to get more info. The company was founded by a man with severe psoriasis and that's what sold me on it. I am so happy I bought this. I wish I had known about it 5 years ago when my child was born. He's had eczema since birth and so have I. My scalp is the worst but the skin allover my body gets really itchy and flaky. It's better since I started making my own laundry detergent but this body wash is what makes my skin feel great. I use it for myself and my child as body wash and for baths. It doesn't make any bubbles in the bath but the results are amazing so I don't care. The citrus smell is not overpowering and smells really nice. The shampoo is amazing too. I couldn't live without either one.
Page
1