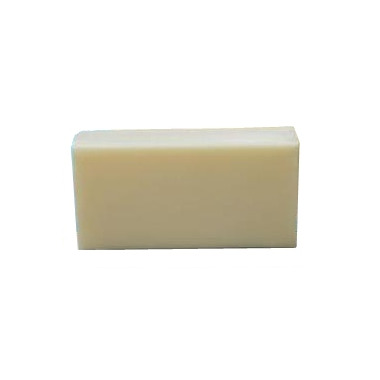 227 g
The Soap Works Old-Fashioned Stain Remover Laundry Bar
is rated out of
5
by
26
.
---
Description
The Soap Works Old-Fashioned Stain Remover Laundry Bar is the same bar that grandma used for collar and cuffs, floors and walls – and grandpa! It's an excellent and economical pre-treatment for stains. No excessive packaging.
Features:
Gluten Free
Not tested on animals
DOES NOT contain sodium laurel, lauryl or laureth sulphate
Phosphate free
Comes without packaging
Ingredients:
Sodium Tallowate, Sodium Cocoate, Sodium Palm Kernelate, Glycerin.
Highlights

Rated

5

out of

5
by
Naomi
from
Works Really Well
This is my second bar of this amazing stain remover. This first bar lasted me two years (and I have three kids, so that's saying something). I initially bought it for all the diaper blow-outs my third baby had (bright yellow breast-fed messes) and it worked SO WELL. I have also used it for many other stains such as food, blood, mystery stain on an article of clothing in storage for years - it works. Sometimes I could scrub out the stain right away and sometimes it took an overnight soak. I found that it does not work for old oil stains, though. I love that it has safe ingredients, is so inexpensive, and lasts so long.
Date published: 2020-07-11
Rated

5

out of

5
by
Carly
from
Will never use Spray and Wash again.
This works better than anything I have used. The fact it's super safe for the baby too makes it even better. I had strawberry stains all over the white change pad I rubbed it on and it turned purple so I figured it didn't work. I then washed it normal with Nellies soap no bleach. And voila no stain. I also had a few things that had #2 stains that were a couple days old I had forgot about and same thing gone. Very impressed. This is no joke.
Date published: 2020-01-10
Rated

5

out of

5
by
sylvie
from
Can be used for more than 1 purpose
I use this bar as a stain remover laundry bar & it works beautifully. My husband ran out of his soap bar & took the extra laundry bar from the shelf to use in the shower. He told me afterwards that he liked the "new" soap but he had taken the last bar, so maybe I should order more. It lasts him a really long time and the size of the bar fits his hand perfectly. He's been using laundry bars as body soap for over 10 years now.
Date published: 2021-08-30
Rated

5

out of

5
by
a-girl123
from
This bar is amazing!
I love this stain bar, it works so well. I had a dress I loved that I got an olive oil stain on and regular stain remover wouldn't work. A YEAR LATER, I bought this and gave it a go on the oil stain and it removed it!! I couldn't believe it. It's also so affordable!
Date published: 2021-05-25
Rated

5

out of

5
by
great discoveries
from
Best soap to remove black oil stains from bike chains
I was cleaning my bike and got some thick black oil stains on my long-sleeve top. I first soaked my fop in oxyclean (crystals diluted in water, 5 minutes), and then rubbed some of this stain remover soap onto it. Within a minute all the black stains were removed. I couldn't believe my eyes. This is by far the best for grease stains, as well as others too. Handcream, meanwhile, is great to remove the stains from your skin. If this soap is not available here, it is always available at Bulk Barn.
Date published: 2023-04-02
Rated

5

out of

5
by
Greenivvy
from
It works
I've tried bleach, peroxide and other stain removers and after reading the reviews thought to try this. I'm soooo glad I did, it it works. It took out the underarm stains like magic ..so I bought 10!
Date published: 2020-06-25
Rated

5

out of

5
by
Cinnamon
from
Pleasantly surprised by this laundry soap! I haven't tested it against strong stains yet, but it washes well overall, suds up quickly, doesn't leave a strong scent, and reduces my plastic waste.
Date published: 2020-06-15
Rated

5

out of

5
by
FireBug
from
Best Baby Stain Remover!
Someone gifted this bar to me when I had my first baby. It has been a lifesaver when it comes to cleaning up that nasty yellow baby poo that is never-endingly sneaking out of diapers. I use this on clothing as well as cloth diapers and it has been incredibly effective at stain removal--- hot water, cold water, no water. It works on everything! I recently bought 5 more bars and I'll be handing them out to any expecting moms I know!
Date published: 2020-05-17