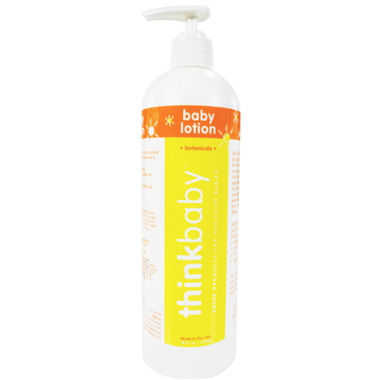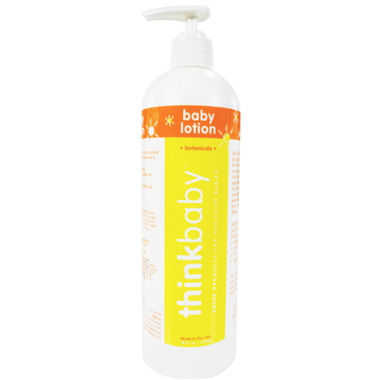 thinkbaby's light and unscented baby lotion is great for daily use. The natural formulation will also not leave your little one oily. Thinkbaby never conducts stuffed or real animal testing on any of their products.

Lisa:
more than a year ago
I was really disappointed by this lotion. My 18months old daughter broke out in a bright red rash all over her body where I had applied the cream within 5 min of putting it on. She has a cold so I had applied a chest rub on her upper chest and back and lotion everywhere else. She turned bright red everywhere except the two areas where I hadapplied the menthol chest rub. I'm no detective but it was pretty clear to me what caused the rash. I washed the cream off in the bath and gave her 5ml of children's Benadryl and the rash was gone within an hour.

I buy the Thinkbaby sunscreen and I love it and have never had any issues with rashes so I thought their other products would be great as well. I checked on the ewg site and it sounds like it might be the Arnica in the lotion that she reacted to. I won't use or buy the lotion again.
Page
1