Tolerant Organic Red Lentil Rotini

This Organic Tolerant Red Lentil Mini Fettucine Pasta is made with Non-GMO Red Lentils and comes in 3 great pasta shapes - Mini-Fettuccine, Penne and Rotini. Ready in just 8 minutes!
Tolerant is not only for those suffering from gluten intolerance. It is a powerhouse meal for the extreme sports enthusiast with containing 42% of your daily fibre needs, 22 grams of protein and a full serving of vegetables for every 3 oz. serving.

Ingredients:
non-GMO organic red lentils.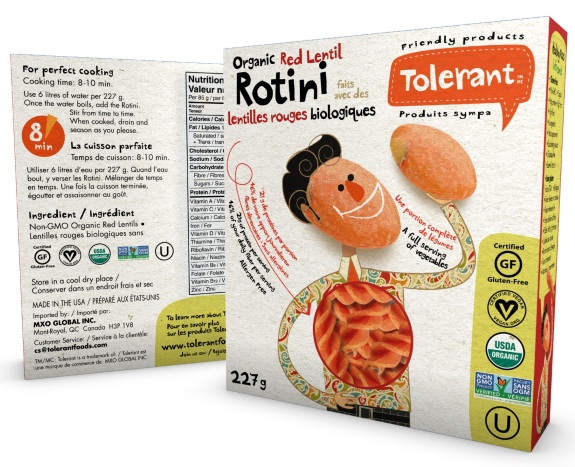 Similar Pasta & Pasta Alternatives