Torie & Howard Organic Hard Candy Tin
Pomegranate & Nectarine
2 oz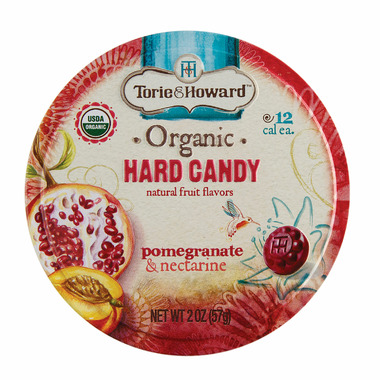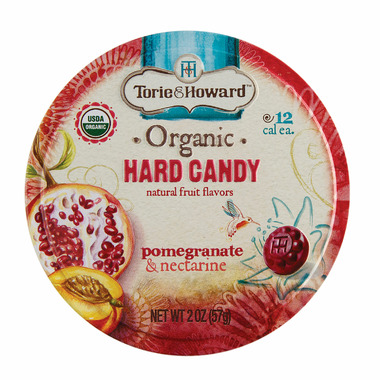 Torie & Howard Organic Hard Candy Tin
Pomegranate & Nectarine
2 oz
Sweet freestone nectarine gets a kick of tartness from California pomegranate. It?s a miracle something so tasty could be only 12 calories.
Features:
No Artificial dyes
No Nuts
No GMOs
No Corn syrup
No Gluten
No Wheat
No Casein
No Soy
No Dairy
USDA certified organic
All natural ingredients
Kosher certified
Ingredients
: Organic Sugar, Organic Rice Syrup, Non-GMO Citric Acid, Natural Flavors, Colored with: Red Cabbage, Purple Carrots, Organic Black Carrot, Organic Blackcurrant, Organic Apple.