Ubbi Toilet Trainer White & Grey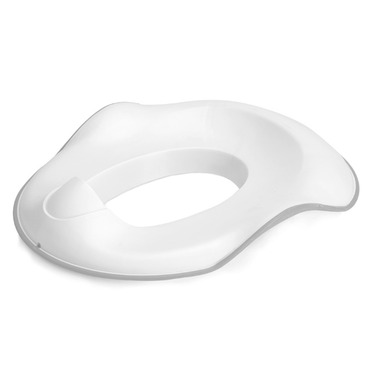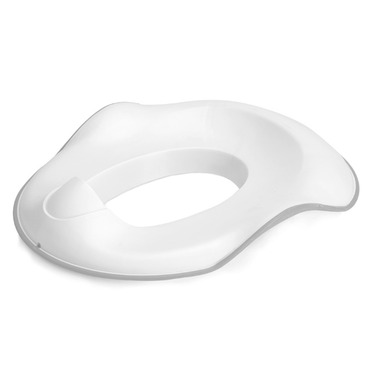 Ubbi Toilet Trainer White & Grey
The Ubbi Toilet Trainer is engineered with soft lines for comfort and simplicity. It is equipped with an adjuster that allows a secure and easy fit on most standard and elongated toilet seats. It has integrated handles for an added sense of stability and security with a non-skid edge that is contoured to safely hold the child in place. The toilet trainer also has a built-in splashguard and a practical hanger for extra convenience.
Features:
Easy adjuster to fit most toilet seats
Convenient hanger
Built-in splashguard
Includes Ubbi potty hook
Easy to clean and to use
Compact and portable
PVC, BPA & Phthalate free
Rachel:
more than a year ago
This is EASILY the worst potty seat I have purchased.

PROS
* it fits wonderfully on my standard toilet.
* my son has no problems putting it on (and hanging it back up).
* there is a splash guard
* toilet seat hanger comes included (the reason it gets a single star)
* comfortable

CONS
* if he is not pushing his "stuff" downward enough, after he has finished, and the UBBI seat is picked up... there is urine ALL over the adult seat.

I have not had this issue with various other seats I have purchased.
Tiffany:
more than a year ago
I like this potty seat. It's sleek, doesn't slip and is comfy for my toddler to sit on. I like that it's splash proof too. The reason why I'm only giving 4 stars is because my toddler has a bit of a tough time putting it on the seat herself. With the size adjuster, it has to be lined up just right.
1