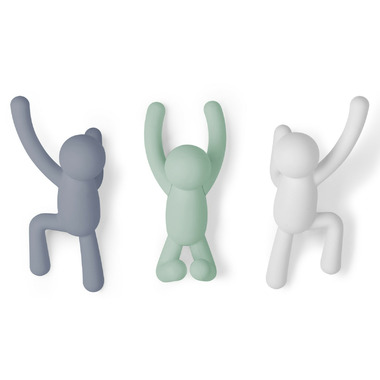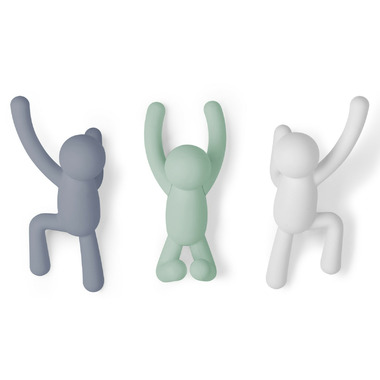 Umbra Buddy Hooks are clever little wall hooks that look like they're climbing straight up your wall!

Designed by Alan Wisniewski, these molded hooks can hold up to 5 pounds each. Mounting hardware included.

Dimensions: 3 x 6 1/2 x 3" (7.5 x 16.8 x 7.6 cm)

Jennifer:
more than a year ago
These little guys are great! Easy to install, with a template so you can easily drill the holes for the anchors and screws (which all come with the product). Just be careful not to install the screws too far in, as the men latch on then slide down to lock in place. If they don't lock in place it won't hold the weight of what you hang on it.
Page
1