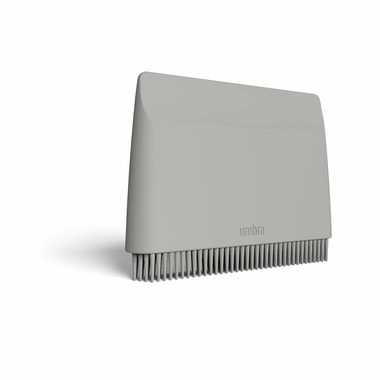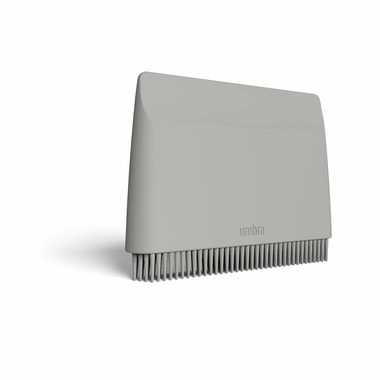 Kiss bathroom and kitchen sink messes goodbye. This unique cleaning tool combines a squeegee blade and soft brush to make removing wet, and dry sink messes a breeze. Made of silicone, the flexible squeegee makes it possible to clean both flat and curved surfaces such as sinks, showers, bathtubs, and counters. Goodbye old sponges and wasted paper towels. Hello wonderfully clean spaces.
Suitable for cleaning both wet and dry messes including powders, toothpaste, soap stains, hair shavings and foggy mirrors in the shower.
Flex Sink Squeegee measures at 4 x 3 x 1/2'' (9.9 x 7.4 x 1.5 cm)

Cher:
a few months ago
I've been searching for a tiny squeegee for my countertops, for some time now and was thrilled to find this Umbra Flex Sink Squeegee! It is perfect for use in the bathroom and the kitchen. I ordered 3 of them and glad I did, as I see it's sold out now. Made of soft silicone, so the product is durable and easy to clean, plus the compact size (without a traditional long squeegee handle) fits just right in your hand, making it super easy to use. The end with the brush has silicone "bristles" and that part is handy in the kitchen, to sweep bread crumbs on the counter. Highly recommended! Grab them when they're restocked!
Page
1