Umbra Udry Drying Matt Mini Charcoal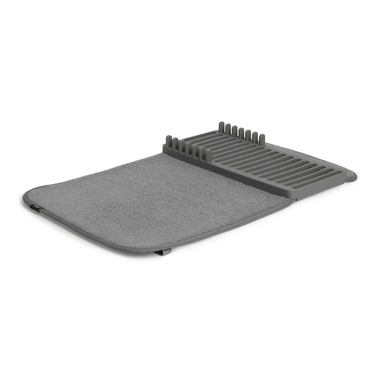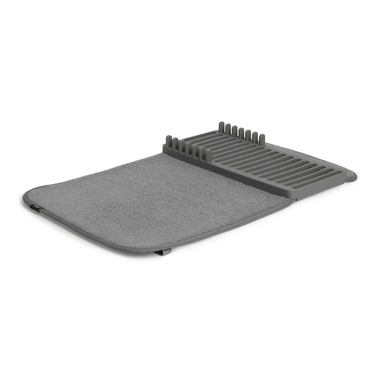 Umbra Udry Drying Matt Mini Charcoal
A dish rack and absorbent drying mat in one. Stack and organize your dishes, glasses and cutlery, while drying at the same time. The mat and rack separate for easy cleaning and it folds up for easy storage.

Features
Rack can be used in any orientation on the mat
Rack can be separated from mat for easy cleaning, is dishwasher safe (top rack only) and mat is machine washable
Drying mat folds up and elastic straps keep it together for easy storage
Drying rack holds variety of kitchen utensils and dinnerware
BPA Free

natalie:
about a year ago
I'm very happy with this! I keep it bundled together under the sink when not in use and it encourages me to empty dishes off of it sooner to keep my counter free which was my reason for buying it! Yay! It's a little smaller than the dish dry rack I had previously but it's big enough for what I need.
Page
1