Undercarriage Gerouli Grey Jar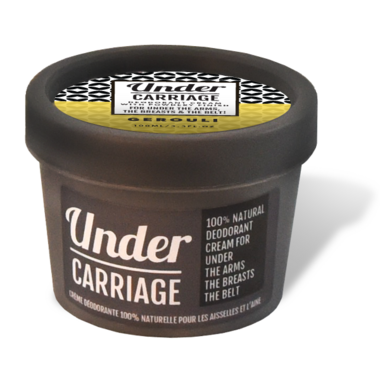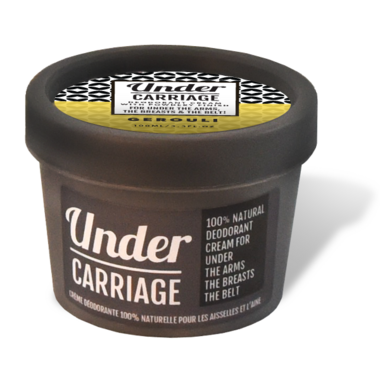 Undercarriage Gerouli Grey Jar
Natural deodorant cream with powdery finish for under the arms and the belt. Natural oil barrier protects skin and private areas from odor, chafing and discomfort. If you are going to apply a product "south-of-the-border", don't you want it to be safe and natural?
Product Features:
Natural oil barrier protects skin
Private areas from odor, chafing and discomfort.
Directions of Use:
Melt a pea size amount in your hands and gently apply under your arms, under breasts, below the belt and/or under feet. Do not overapply.
Ingredients:
Maranta arundinacea (arrowroot) powder, Cocos Nucifera (coconut) Oil, Sodium bicarbonate (baking soda), Cera alba (Beeswax), Butyrospermum parkii (organic shea butter), Prunus Dulcis (Almond) Oil, Pelargonium Graveolens (Geranium Essential Oil), Citrus racemosa (Grapefruit White Essential Oil), Pogostemon Cablin (Patchouli Essential Oil), Tocopherol (vitamin E), Carbo activatus (activated charcoal).

Cautions: For external use only. Discontinue use if rash occurs. Do not store in direct sunlight. If your deodorant melts, place in refrigerator until solid. If your product returns to solid at room temperature crystallizing may occur, this only affects texture not performance of product. With this deodorant, a little goes a long way!