Vancouver Island Salt Co. Canadian Sea Salt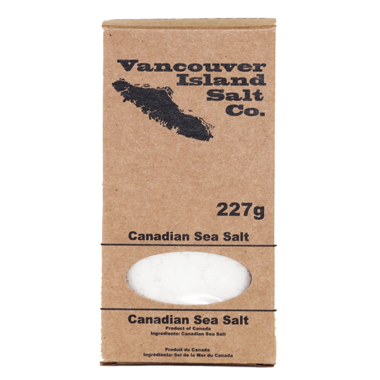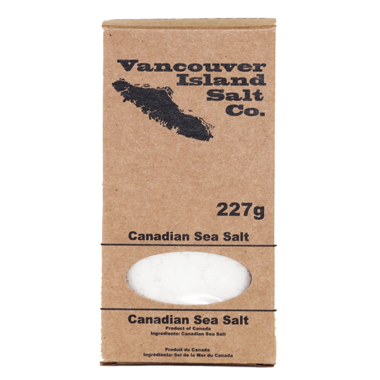 Vancouver Island Salt Co. Canadian Sea Salt
A classic stand by for general cooking and seasoning. Vancouver Island Salt Co. Canadian Sea Salt is fine and mellow, with a balanced saltiness and hint of minerals naturally found in our ocean. With its big fresh taste we recommend using as much as 25% less in your cooking and baking. Use in all your cooking and baking where you normally use another salt, knowing that you are using some of the world's finest and most natural sea salt available.
Features:
Hand harvested in small batches
All natural
Non GMO, Vegan, Gluten Free, Sugar Free, Dairy Free, Peanut Free Facility, Tree Nut Free Facility, Peanut Free
Ingredients:
Canadian Sea Salt.