Vancouver Island Salt Co. Smoked Canadian Sea Salt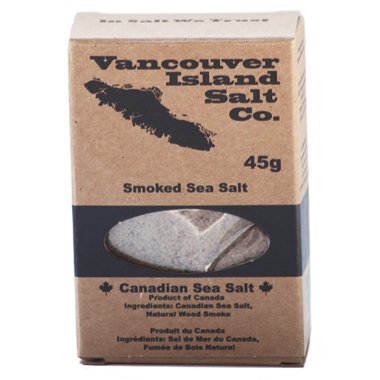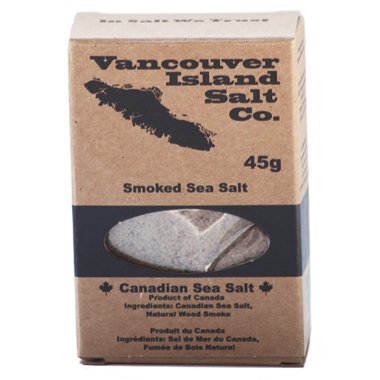 Vancouver Island Salt Co. Smoked Canadian Sea Salt
This smoky sea salt spent days in the smoker with a special blend of three types of wood for that special, smoky, bacon-y aroma without the bacon. This Vancouver Island Salt Smoked Canadian Sea Salt is great as a finishing salt for anything grilled. Try it with caramel - sooo good!
Features:
Meant to be used as a finishing salt
Use on any mild flavoured food, near the end of cooking or right before eating will help get the most flavour out of your Smoked Salt

Hand harvested in small batches
All natural
Non GMO, Vegan, Gluten Free, Sugar Free, Dairy Free, Peanut Free Facility, Tree Nut Free Facility, Peanut Free
Suggested Foods:
Any white fish, roasted veggies, fresh greens with olive oil, chicken, lean cuts of pork, as a third dipping station for fresh bread (olive oil, balsamic vinegar and Smoked Salt!)
Ingredients:
Canadian Sea Salt, Natural Wood Smoke.