Veeda 100% Natural Cotton Tampons with Applicator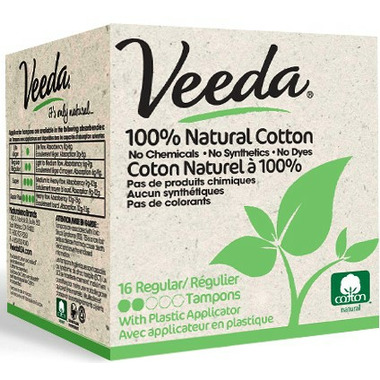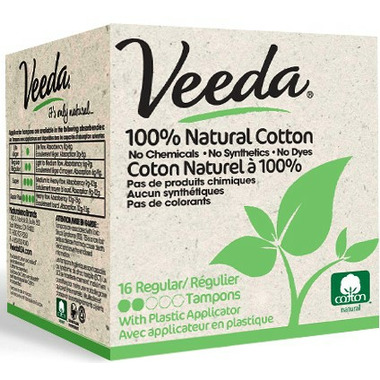 Veeda 100% Natural Cotton Tampons with Applicator
Enjoy the soft feel of pure, 100% natural cotton that is kind to your body and kind to the earth.
100% Natural, Worry-Free Protection
Your cycle may not sync with your schedule -- when you need to be "on," you want to feel confident in your protection. Veeda 100% Natural Cotton Tampons, designed for a woman's shape, are worry-free in every way — effective, safe, earth friendly — and price friendly too! Whether you choose an applicator or non-applicator tampon, Veeda may be the most comfortable tampon you'll ever wear!
Features:
Pure 100% natural cotton tampons
No chemicals, no synthetics, no dyes - period
Hypoallergenic, fragrance free, totally chlorine-free and non-GMO
BPA-free plastic applicator features a comfort tip for smooth insertion
Designed to expand to fit a woman's shape
Discreet, pocket-size in a whisper-quiet wrapper in a bright pick-me-up colour
Gynecologist and dermatologist tested
Biodegradable tampons in recyclable packaging