Veet Natural Inspirations Warm Sugar Wax for Sensitive Skin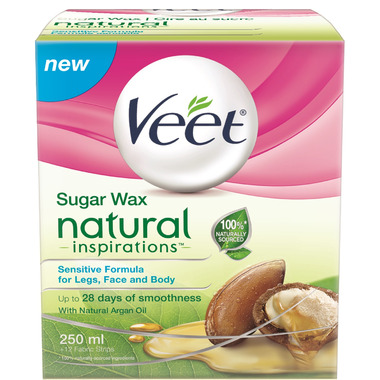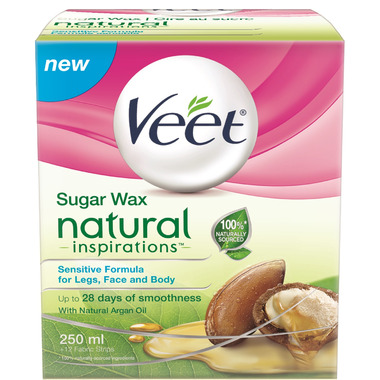 Veet Natural Inspirations Warm Sugar Wax for Sensitive Skin
Veet Natural Inspirations Sugar Wax gives you long-lasting smoothness that lasts for up to 28 days and it works even on short stubborn hair.
Formulated with 100% naturally sourced ingredients. Enriched with natural Argan Oil. Leaves the skin moisturized and feeling touchably soft. Formula rinses off­ easily with water. Dermatologist tested. Designed to use at home.
Features:
Provides up to 28 days of smoothness
Leaves your skin moisturized
With natural argan oil
How to Use:
Heat 40 seconds in the microwave (depending on wattage) or 10 minutes in boiling water. Residue washes off easily with water. Depend on Veet expertise with the specially-designed precision spatula tells you when the wax is the right temperature.

Julie:
more than a year ago
I bought this natural wax hoping that it would perform as well as the conventional wax without the difficulty of washing it off with oil. The results were not as good as I had hoped for. I had to really use a lot of friction over the strip to remove the hair and a lot of areas had to be repeated again. As a result, there weren't enough strips to complete the waxing job. On the plus side, the product did wash away easily with soap and water. I wouldn't buy this product again.
Page
1