Vega
Vega Sport Protein Peanut Butter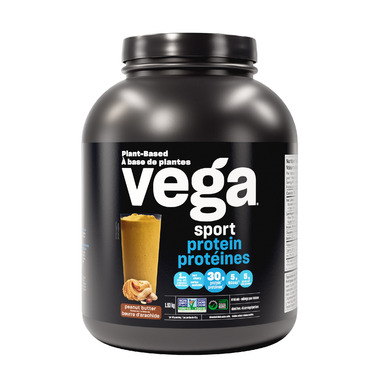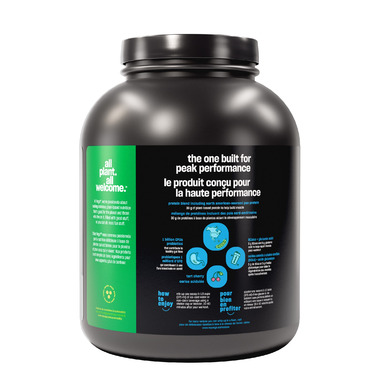 Vega
Vega Sport Protein Peanut Butter
Description
Peak plant performance. Finish your workout strong with 30 g of plant-based protein, 5g BCAAs, tart cherry and probiotics, all built to help you reset for round two. Multi-source plant-based protein powder from pea protein, pumpkin seed, organic sunflower seed, and alfalfa contains all 9 essential amino acids. 
Instructions:
Mix up one scoop in 1.5 cups (375 ml) of ice-cold water or non-dairy beverage using a shaker cup, 30-60 minutes after your workout.
Contains peanuts and sesame. May contain soy, eggs and tree nuts.

Highlights

Features
Plant-based protein: 30 g of protein to help build muscle
5g BCAAs: branched-chain amino acids to help repair muscle post-workout
Tart cherry: this proven ingredient is the cherry on top
1 billion CFUs probiotics: that contribute to healthy gut flora
No added sugars: tasty, creamy flavours with no added sugars
Ingredients
Pea protein, Pumpkin seed protein, Organic sunflower seed protein, Alfalfa protein, Tart cherry powder (tart cherry, maltodextrin), Beet root powder, Stevia leaf extract, Xantham gum, Probiotics (Bacillus Coagulans GBI - 30 6086), Bromelain, Turmeric extract, Rosemary extract, Black pepper extract, Natural flavours. Contains peanuts and sesame.