Vega Sport Recovery Accelerator Tropical


The first all-natural, plant-based recovery drink mix specifically developed to address all six key elements of post-workout recovery: muscle glycogen replenishment, muscle tissue repair and protein synthesis, hormonal support, soft-tissue repair, immune system support, inflammation reduction and rehydration.
The unique formula of Recovery Accelerator features an innovative blend of synergistic plant-based ingredients, like glucosamine, maca, devil's claw, L-arginine and American ginseng, specifically selected to:
Replenish energy and electrolytes
Reduce inflammation, muscle and joint pain
Support immune system function and protein synthesis
Reduce recovery time between training
Recommended Dose (adult):
Mix one scoop (27 g) of Vega Sport Recovery Accelerator in 1.5 cups (375 ml) of cold water and drink immediately after exercise to enhance recovery process and reduce rest period between workouts.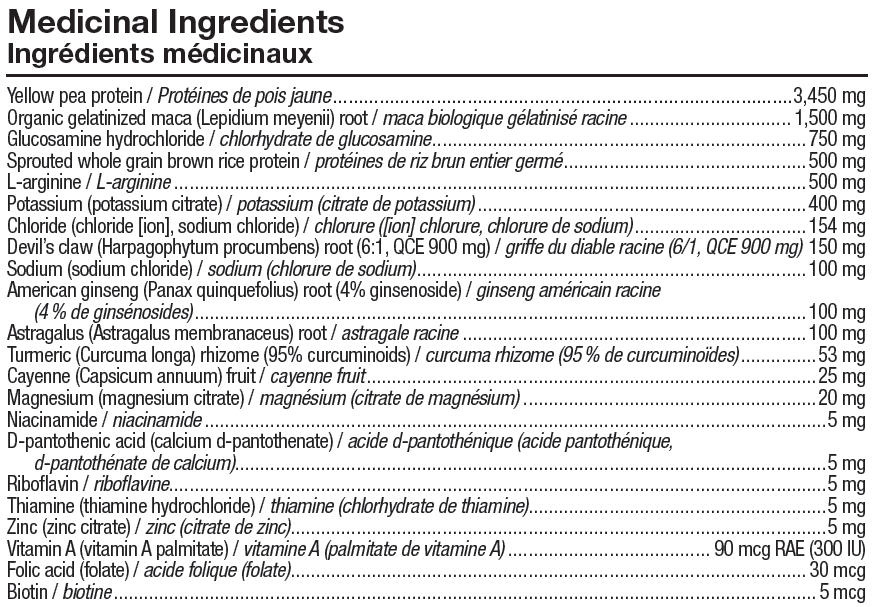 Non-Medicinal Ingredients: Sprouted Whole Grain Brown Rice, Natural Flavours, Citric Acid, Malic Acid, Beta Carotene, Stevia Leaf Extract.