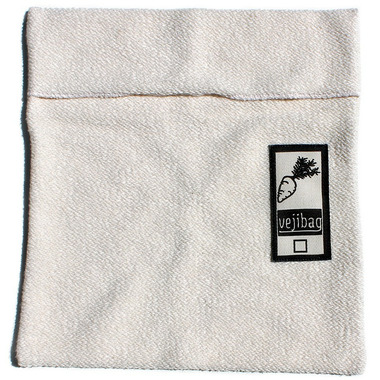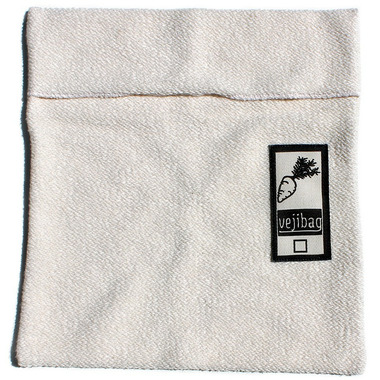 The Vejibag is a fresh produce storage bag that's ideal for salad greens, brocolli, carrots, onions, cucumbers, and more. Made of US Organic Cotton and Heavy French Terry, they keeps vegetables fresh while replacing the use of plastic bags.
The damp cloth bags keep moisture-loving vegetables moist and crisp in a breathable and high humidity environment. Moisture slowly evaporates from the surface of the bag to keep both the bag and the vegetables "breathing." The slightly moist environment of the bag keeps vegetables crisp far longer than vegetables stored in a plastic bag.
Features:
Undyed and unbleached, 100% organic cotton
Ethically made
Eco-Friendly
Machine washable
Package contains 1 Extra Large Bag measuring 11"X12"

How to Use:
Vejibags create a superior way to care for fresh produce. Just like cut flowers, veggies need humidity and cool temperatures to stay vibrant and alive. Once you become accustomed to the simple process, you'll find it's easy. Don't let your beautiful produce go to waste. Treat your vegetables as living things!
WET THE BAG, THEN WRING IT OUT
RINSE VEGETABLES
STORE AND DAMPEN AS NECESSARY