Vidal Sassoon Pro Series Extreme Smooth Shampoo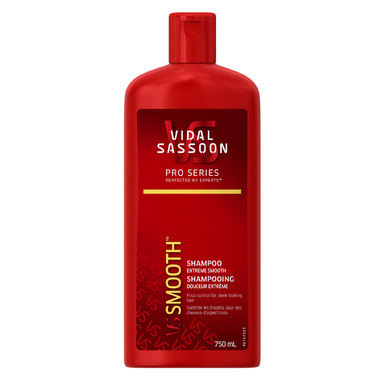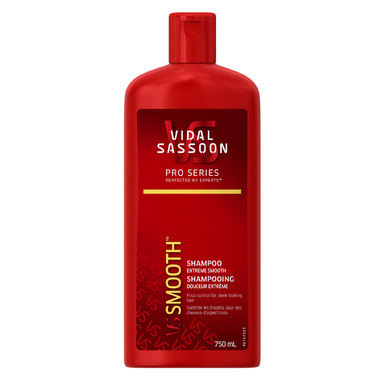 Vidal Sassoon Pro Series Extreme Smooth Shampoo
The Vidal Sassoon SMOOTH Shampoo cleanses and tames frizzy hair by helping to stop frizz before it starts and leaving your hair looking smooth and manageable.
Features:
The Sassoon experts have designed this rich conditioning formula to help keep hair smooth while decreasing frizz and leaving hair silky and sleek.
Vidal Sassoon Smooth for hair that's fashionably silky and sleek.
Frizz control for sleek looking hair.
Perfected by Experts.
How to Use: Gently massage into wet hair until it lathers. Then, rinse thoroughly working from root to tip to help keep hair from tangling.