Vitabath Original Spring Green Moisturizing Bath & Shower Gelee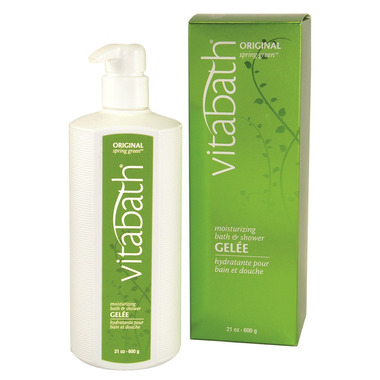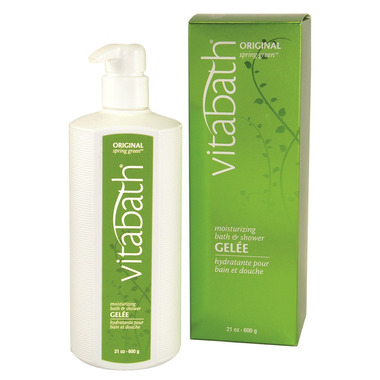 Vitabath Original Spring Green Moisturizing Bath & Shower Gelee
In the shower or bath, Vitabath's highly concentrated Gelee gently cleanses with a luxurious, creamy lather that leave the skin feeling soft, supple and beautifully cleansed. Fortified with vitamins A and E plus natural botanical extracts including sunflower seed oil, the nutrient rich formula also help soothe and condition skin.
Vitabath's Original Spring Green™ is a refreshingly bold blend of patchouli and pine, lightly accented with accords of rosewood. Enriched with the well-known antioxidant, Vitamin E, it helps to moisturize and smooth skin's surface. Vitamin C helps improve skin texture and moisturizes. Vitamins A, B5 and E are beautifully blended with soothing fragrance to help cleanse, moisturize and refresh skin.

Unlike traditional bar soaps, Vitabath® Moisturizing Bath and Shower Gelee is mild to the skin, providing conditioning benefits that maintain the skin's delicate acid mantle, the natural protective coating on its surface. In the bath or shower, Vitabath® gelee gently cleanses with a rich, creamy lather.
Originally developed in 1957 by European Skincare Specialists, the Vitabath® formula remains unequaled with twice the essential ingredients and half as much water as the competitors. Vitabath's gelee performance cannot be matched.