Viva Aromatherapy Milk Cleanser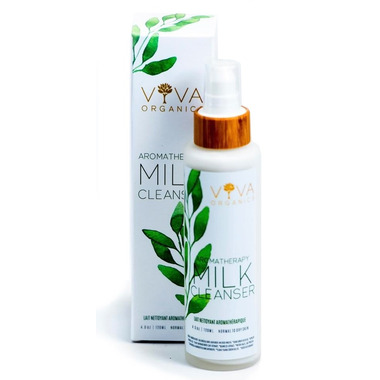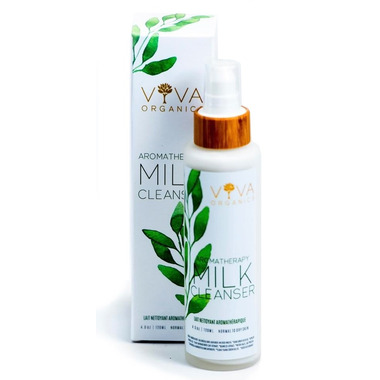 Viva Aromatherapy Milk Cleanser
Viva Aromatherapy Milk Cleanser is specially formulated for dry, mature, and sensitive skin. This protective cleansing solution removes impurities, excess oil, and makeup without stripping away the skin's natural moisture.
Features:
Made with the healing properties of apricot kernel oil, aloe vera extract, seaweed extract, and witch hazel
A mix of vitamins and antioxidants calms inflammation and soothes the skin
The unique blend of oat protein, silk amino acids, and ylangylang essential oil leaves skin wonderfully soft and smooth
Removes non-waterproof eye and face make up
Ingredients
: Calendula and Lavender Infused Purified Water, Polowax, Emulsifying Wax, Stearic Acid, Helianthus Annus (Sunflower) Seed Oil, Apricot Kernel Oil, Aloe Vera Extract, Seaweed Extract, Vegetable Glycerine, Hamamels Virginiana, D-Alpha Tocopherol, Pro Vitamin B5 Complex, Oat Protein, Silk Amino Acid, Radish Root Ferment Filtrate, Lactobacillus Ferment, Potassium Sorbate, Lavendula Aungustfolium, Ylang Ylang Essential Oils.

Hypoallergenic, Cruelty-free, Vegan, Certified Organic. 100% free of: Parabens, gluten, GMOs, artificial fragrances, perfumes and colourant.


Nicole:
a few months ago
This cleanser has a really nice milky texture that doesn't just get absorbed by the skin, like some other milk cleansers. It removes makeup beautifully, mind you, would still recommend removing heavy or waterproof makeup with an oil or doing a double cleanse. The packaging is a heavy and beautiful glass bottle that is NOT travel friendly but looks great on the vanity. Although the scent is light, I'm not crazy about it. 4 stars only because of the scent.
Page
1