WeGo CLIP 24 Hour Activity & Sleep Tracker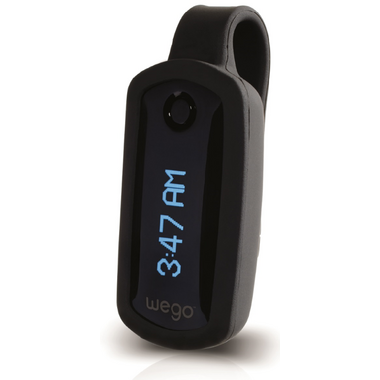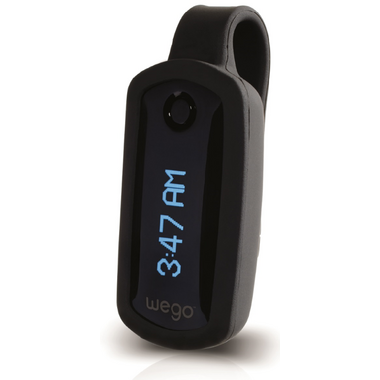 WeGo CLIP 24 Hour Activity & Sleep Tracker
The WeGo CLIP is a 24 hour activity monitor that makes it easy to track your daily life. These easy to use activity trackers can help support a happy, healthy lifestyle.
The WeGo CLIP tracks calories burned, distance, steps, active minutes and sleep.
Benefits:
Understand Your Movements - This means knowing metrics like steps, distance and total minutes. How much did you move today? Was it more than yesterday?
Insights Into Sleep - Not just total sleep, but sleep quality. Use the CLIP to quantify how long you actually are in deep sleep.
Track Habits Over Time - As you upload your data to the Join WeGo™ app, you'll be able to see patterns of activity and sleep. These powerful insights will help you adjust your future actions.
Features
Tracks daily activities and sleep
View data on your device
Wireless upload to smartphones and tablets
Single button screen scrolling
14 day memory
How to use?
The CLIP is easy to use, simply set it up and go. Wear it all day and night, and view the data at any time right on the device. And when you are ready to upload your accomplishments to the Join WeGo™ app, you do so with a simple press of a button.
The WeGo™ products have two major requirements in order for your phone to be compatible:
Your phone must have BLE Support – BLE stands for Bluetooth Low Energy
If you have an Android phone, you MUST have an operating system running 4.3+
WeGo™ is working diligently to expand the amount of devices that they are compatible with.
Specifications:

What's in the Box - CLIP Activity Tracker, Clip Waist Holder, USB Charging Cable, Quick Start Guide
Battery Life - Up to 7 days
Battery Type - Rechargeable (Lithium Ion Polymer)
Display - OLED
Alarm - No
Water Resistance - Rain, splash and sweat proof. Not designed to be submerged in water.
Band/Clip Material - Silicone
Sync Method - Wireless via Bluetooth Smart
Memory - 14 Days
Weight - Module: 0.4 oz/13 g, Waist Holder: 0.4 oz/13 g