Weleda Gentle Cleansing Milk
Witch Hazel and Jojoba Oil
100 mL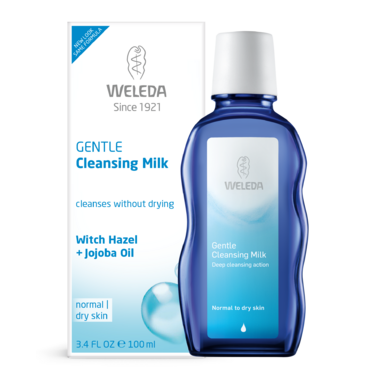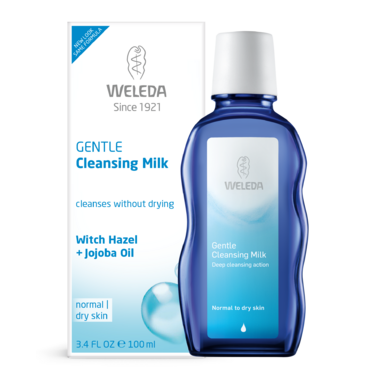 Weleda Gentle Cleansing Milk
Witch Hazel and Jojoba Oil
100 mL
Deep yet gentle cleansing is the basis for effective facial care at every age. This creamy cleansing milk gently removes dirt and impurities and maintains a healthy balance in your skin without compromising its natural protective functions.

Your beauty begins with Biodynamic iris root extract, known for its extraordinary moisture-retaining and regulating properties. Organic jojoba seed oil preserves your natural moisture and acts as an emollient. Witch hazel is a naturally light astringent and is renowned for its skin-strengthening effects. Fresh and clean, your skin is perfectly prepared for the next step of your skin care regimen with our Weleda Refining Toner.

To remove your eye make-up you can use our Almond Soothing Facial Oil. Just add a few drops to a damp cotton pad and wipe gently over the eye area.