Well.ca $75.00 Electronic Gift Card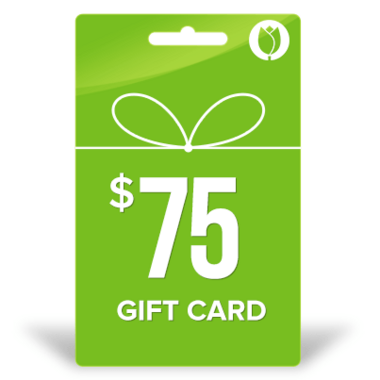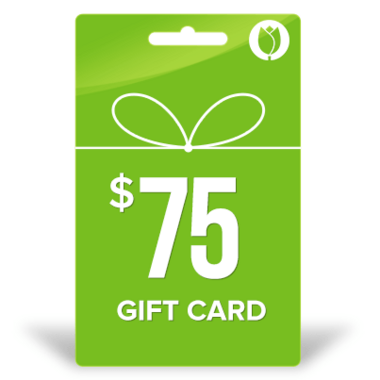 Well.ca $75.00 Electronic Gift Card
Email address of recipient (optional):
Need help finding the perfect gift? Give the gift of choice, with a Well.ca gift certificate!

Well.ca has thousands of products and brands for everyone to enjoy, from the busy mom to the unpredictable mate. To buy gift certificates, simply follow the steps in one of the following two methods:
Method One:

Step One: Add a gift certificate to your cart, just like any other product! You can add multiple gift certificates to reach any desired amount.
Step Two: When funds are generated, you will automatically receive an email confirming that the amount has been added to your account.
Step Three: Login to your Well.ca account and email any amount to any friend! Please double check the email address before sending.

Method Two:

Step One: Enter the recipient's email address before adding the gift certificate to your cart. This way we know who to send your gift certificate to!
Step Two: Once the order has been processed internally, we will send the entire amount of the gift certificate to the email address provided. We'll also send you an email confirming that the gift certificate was sent successfully.

If for some reason we are unable to send the gift certificate to the address you provided, the funds will be transferred to your gift certificate account on Well.ca. You may then log in to Well.ca and try sending the gift certificate again.
The recipient must create a Well.ca account to redeem gift certificates. To redeem funds, use the redemption code or link provided to you via email. Funds can only be transferred once. Discounts cannot be applied to the purchase of gift certificates. Gift certificates can be used to pay for shipping charges. Gift certificates do not expire.
For more information, please review the Gift Certificate FAQ, and Terms and Conditions.

We're sorry! This item does not qualify for free samples during Sample Month.

Christina:
about a week ago
Two stars out of five. Well.ca is great for purchasing products online. Gift cards? Not so much.

I don't understand why it's so difficult to "gift" a gift card to someone. The same day I bought the gift card, Well.ca emailed me to say it would be "delivered right away" to the recipient. It was not.

Recipient had to email well.ca herself, and two days later the code was finally released to me only when it should have been "delivered right away" to her. Because of "security reasons" the code couldn't be sent to the recipient - why not? Isn't that why you ask for the recipient's email address when a gift card is purchased, and isn't that why your second email promises to deliver it right away to them?

Please improve the process. Right now, it's confusing and takes more time & effort than it should.

I love purchasing products through well.ca, but will not consider gift cards again.
Page
1