Wellies Boots for Dogs Extra Small in Red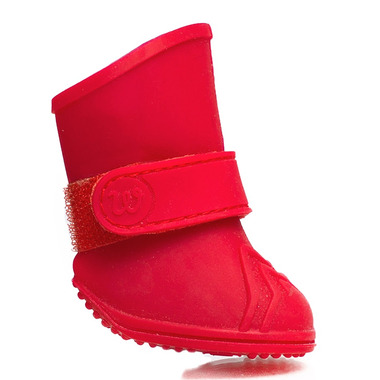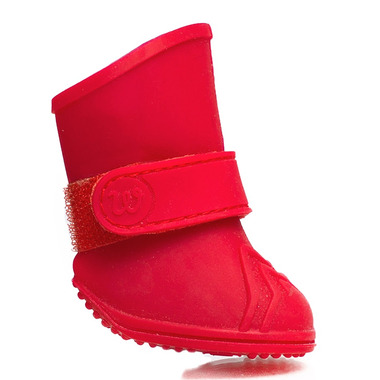 Wellies Boots for Dogs Extra Small in Red
Similar to the British Wellington Boots, these Wellies boots are made to protect your dog's paws from rain, snow, salt, mud, and tough city sidewalks.
Wellies are designed with a soft and durable silicone rubber, making them not only waterproof but flexible and comfortable too! The ultra-wide opening and hook and loop fastener securing strap takes the stress out of putting them on.
With the Wellies boots, your dog will stay light on his feet in all terrains!

Features:
Waterproof silicon material keeps paws dry and protected
Flexible material allows dogs to feel the ground and walk comfortably
Non-slip textured sole
Ultra-wide opening for easy application
Easy to clean and dry between uses
Hook and loop fastener closure securing strap
Includes 4 boots for 4 paws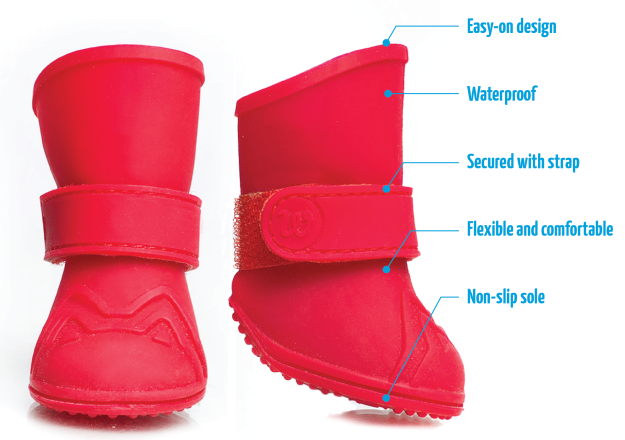 Fitting:
Size Chart
Misha:
more than a year ago
By far the best boots available for purchase. It's hard for a dog to kick them off when they run/play and kick their legs around after going pee. They protect well from the salt as well and it took about 4 months of daily use in the winter for them to wear out, and my dog goes for walks 2-4 times daily, even in the winter, so we got a lot of great use out of these boots! Also it wasn't the boot that wore out, just the velcro straps, the boot stayed intact and without holes. The only reason I won't give them 5 stars is because they aren't made to keep the dogs feet from getting wet, as soon as they step in snow the height of the boot its inside and flooding their feet but I have noticed her feet do stay pretty warm which is a plus. I think they need a slight tweaking to be perfect, but they are almost there. I've gone through 7 or 8 different boots before I found these, best by far and that says a lot as I look for the best when it comes to my dog!
Page
1