Wildcraft Buff Face and Body Scrub


Please Note: The Wildcraft Buff Face and Body Scrub has updated packaging! The product inside has not changed, but you may receive either of the shown bottles while we update our inventory.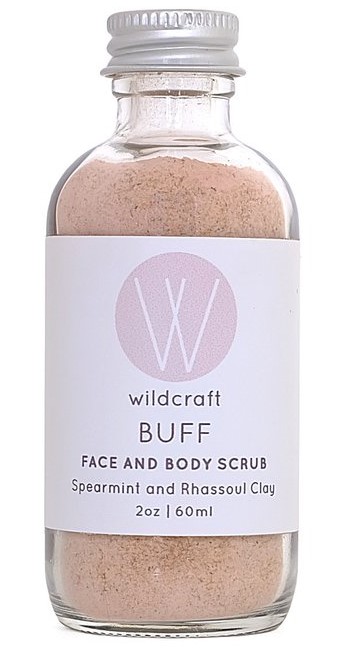 Clean and smooth your skin with this invigorating, mineral rich exfoliant for the face and body. The healing ingredients gently remove dull skin and dry out blemishes so your natural beauty can shine through. Leaves skin feeling refreshed, soft and polished.
Key properties:
Clears congested skin
Helps dry out blemishes
Increases skin cell turnover
Scent: Soft and minty with tea-like floral notes.
To use:
Pour a nickel sized amount into palm of hand. Best applied to wet skin while in the shower. Gently rub onto face or use as desired on body. Apply once every three days for best results.
Ingredients
: Rice powder*, Apricot kernel shells*, Arrowroot powder, Rhassoul clay*, Chamomile flowers*, Australian pink clay*, Spearmint oil*, Peppermint oil, Everlasting essential oil
*organic
Natural, Vegan, Gluten Free, Sugar Free, Non-GMO, Dairy Free, and Peanut Free Product
Similar Facial Cleansers & Make Up Remover