Xyla Natural Xylitol Mints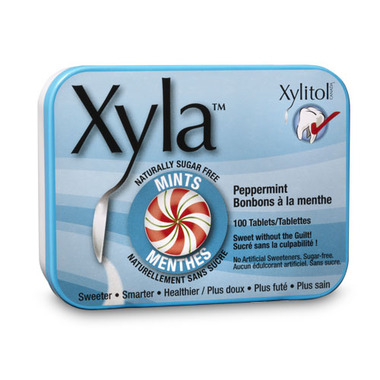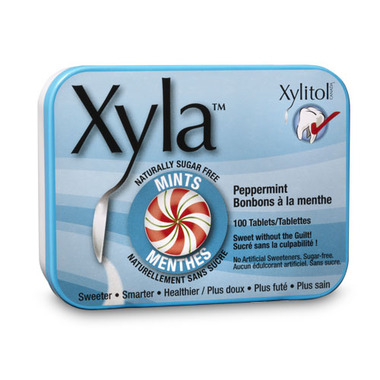 Xyla Natural Xylitol Mints
- We're sorry, this product is no longer available!
- Shop for other products in: Mints & Gum

Xyla Peppermint Mints taste great, freshen your breath, and help prevent cavities. It doesn't get much better than that - a healthy breath mint!
XYLA Brand mints are 96% pure Xylitol and healthy for your teeth. Xylitol is a natural, non-fermentable sweetener, that helps restore a proper Ph balance to the mouth. A properly balanced Ph creates an inhospitable environment to destructive bacteria, especially the worst variety, Streptococcus mutans.
Features:
Made in the USA
100% Natural
.5g of Xylitol per piece
Helps prevent cavities
Safe for diabetics
100% Xylitol from USA hardwood trees

Sugar Free, Aspartame Free

No Artificial Sweeteners

Gluten Free, Dairy Free

GMO Free

Vegan

Dentist Recommended

Diabetic Friendly

Low Glycemic

Xylitol Benefits achieved when consuming 6.5 grams daily

Convenient tin
Ingredients: Xylitol, Natural Peppermint Oil, Natural Colouring.