Yookidoo Stack N' Spray Tub Fountain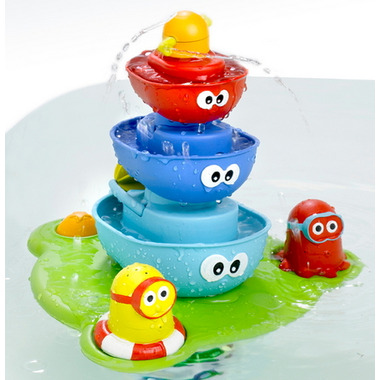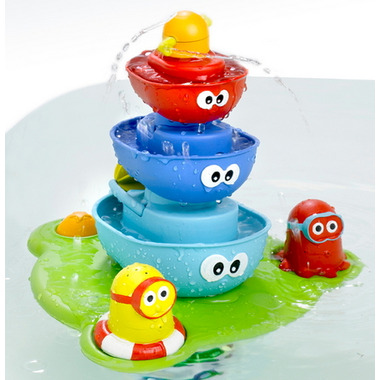 Yookidoo Stack N' Spray Tub Fountain
Yookidoo Stack N' Spray Tub Fountain provides super fun water-jet powered fun in the tub! Easily attaches to the bottom of the tub creating a magical fountain for bath time play.
Suitable for ages 9 months old and up.
Features:
As boats and characters are stacked up on the base, the water flows through each on and out the top
Change the figures on top for different effects: red boat spins as it sprays, blue boat has a swiveling propeller, octopus spouts in all directions and scuba pal sprouts hair as he squirts from his mouth
Figures are shaped for interchangeable stacking, no right or wrong order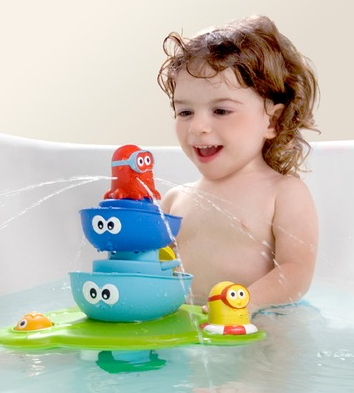 CA:
about a year ago
My 11 months old son didn't like to stay in the tub. Bath time was the nightmare. Now he loves to play with Yookidoo Stack N' Spray Tub Fountain in the tub. He loves to stays in the tub. All boats are stacked on any order. Baby can easily take them out and stack them again. The toy is not moving around the tub.
Page
1