Youthair Colour Restoring Conditioning Creme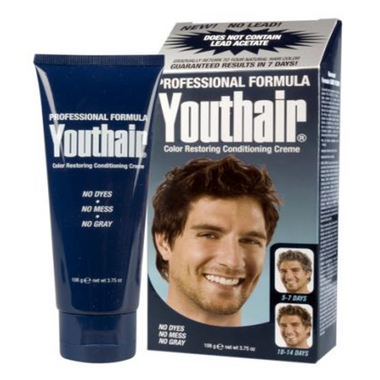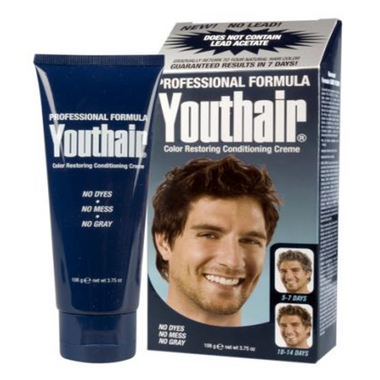 Youthair Colour Restoring Conditioning Creme
- We're sorry, this product is no longer available!
- Shop for other products in: Hair Colour

Youthair Colour Restoring Conditioning Creme is hair colour for men that works by being absorbed into the hair shaft, rather than coating it like dye.
Once absorbed into the hair follicle, the ingredients in Youthair stimulate the follicle to produce melanin.
With continual use, colour will be restored to greying hair. Since the follicle is producing the colour, the hair shaft will return to its natural colour.
Features:
This lead free formula contains the only truly non-toxic alternative to lead acetate
Gray hair disappears within days
Natural hair color is restored gradually over a 3 week period
No sulfur smell
No need to use plastic gloves, Youthair does not stain the skin like synthetic hair colour
Youthair has no harsh chemicals so your hair looks and feels real