youtheory Collagen Advanced Formula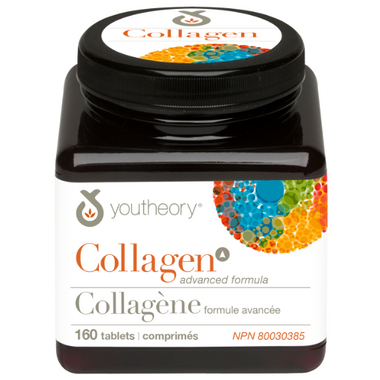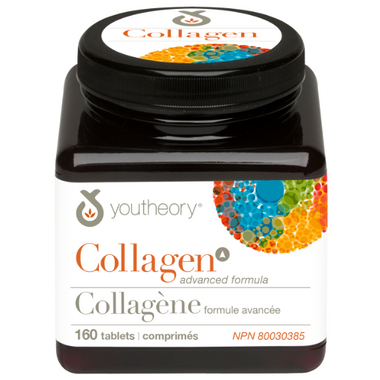 youtheory Collagen Advanced Formula
Collagen is a major structural protein in the human body (found in skin, joints, bones, blood vessels and connective tissues). As we age, collagen naturally breaks down and diminishes over time – leading to the early signs of aging. Youtheory Collagen Advanced Formula with added Vitamin C is designed to help replenish the body's supply of this vital protein.* This product delivers intensive nourishment to help counter the effects of the aging process… so you can age beautifully.
Features:
Revitalizes skin, hair & nails.
Fights the effects of aging.
Replenishes collagen.
Supports tendons & ligaments.
Boosts protein intake.
Directions (Adults only):
Take 3 tablets twice a day. Use a minimum of 5 months to see beneficial effects. Consult a health care practitioner for use beyond 6 months.
Ingredients (Per Tablet):
1 g Hydrolyzed Collagen (hydrolyzed collagen, bovine-skin) (3.4% lysine)
10 mg Vitamin C (calcium ascorbate)
Non-Medicinal Ingredient:
Magnesium sterate
Caution:
Consult a health care practicioner to use if you are pregnant or breastfeeding, if you have liver or kidney disease r if you have been instructed to follow a lower protein diet. May cause mild gastrointestinal complaints, in which case discontinue use.