Zhena's Gypsy Tea Coconut Rum Tropical Green Tea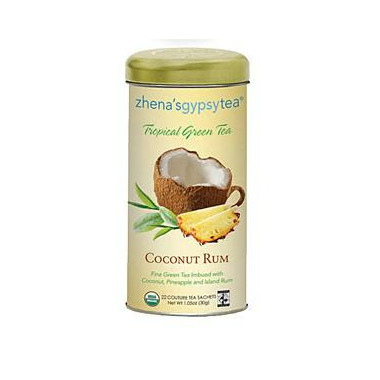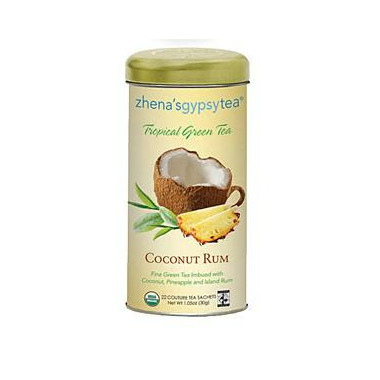 Zhena's Gypsy Tea Coconut Rum Tropical Green Tea
A sultry steep of finest green tea blended with the fragrant fresh fruit of tart-sweet pineapple, aloha flavored with young coconut and island rum. A delicious, relaxing, sunny getaway cup anytime of the year.

Ingredients: Organic, Fair Trade Green Tea, Organic Licorice Root, Organic Coconut Pieces, Organic Compliant Pineapple Flavor, Organic Compliant Coconut Flavor, Organic Compliant Rum Flavor.

Recyclable air tight tin containing 22 sachets of certified 100% fair trade and organic tea.