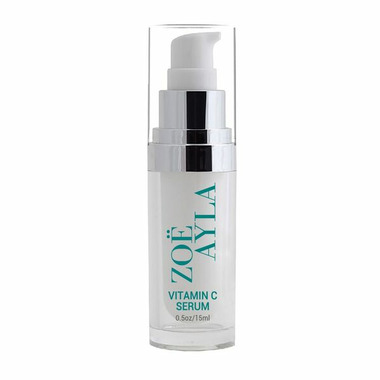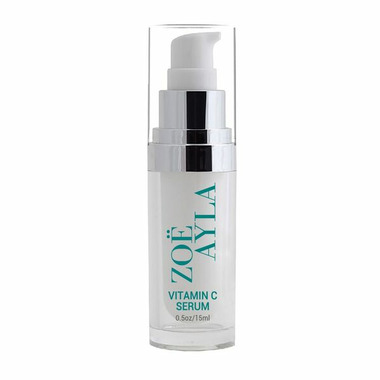 - We're sorry, this product is no longer available!
- Shop for other products in: Facial Serums

BRIGHTEN YOUR DAY!! With Zoë Ayla's Anti-Aging Secret

Stop dreaming of saying goodbye to the look of stubborn wrinkles and fine lines, and feel the power of nature with Zoë Ayla's revolutionary Vitamin C Serum: Your skin will feel an immense relief when this delivers a swell of daily moisture with its added gentle ingredients. This light, non-greasy formula is designed to absorb quickly and easily, making it perfect for mornings, afternoons, or evenings. Renew the look of your skin and start turning heads again, all the while combating against unwanted breakouts, age spots, or discolouration. Zoë Ayla's innovative Health & Beauty products are manufactured in top of the line facilities in the USA and consist of the highest quality ingredients available on the market.

A POWERFUL ANTIOXIDANT THAT HELPS SLOW THE RATE OF DAMAGE, WHICH CAUSES DRY SKIN, FINE LINES, AND WRINKLES. OUR SERUM PROMOTES THE PRODUCTION OF COLLAGEN HELPING TO REVERSE TIME'S EFFECT ON YOUR SKIN, AND RESTORING ITS NATURAL PLUMPNESS AND FIRMNESS.

• SLOWS DOWN THE AGING PROCESS BY PREVENTING FREE RADICAL DAMAGE.
• CLINICALLY PROVEN TO REGENERATE COLLAGEN.
• PROVIDES A BOOST IN SUNSCREEN AND UV PROTECTION.
• IMPROVES THE APPEARANCE OF FINE LINES AND WRINKLES.
• LIGHTENS PIGMENTATION.
• MADE IN USA
Clinically Supported Ingredients:
Sodium Ascorbic Phosphate, Vitamin C, Stay-C-50

Directions: Apply on your face and neck after cleansing and toning. If using a serum, apply the serum prior to the moisturizer. Can be used under makeup. For normal to oily skin, use morning and night. For dry or sensitive skin, use only at night. Apply sunscreen if stepping out in the sun.

Ingredients: Purified Water, Glycerine, Dimethyl MEA, Lactic Acid, Acrylates/Steareth-20 Methacrylate Copolymer, Sodium Ascorbyl Phosphate, Palmitoyl Oligopeptide, Palmitoyl Tripeptide-7, Aloe Vera Gel, Polisorbate 20, Silk Aminoacids, EDTA Acid, Tocopherol Acetate (Vitamin E), Thyme Extract, Citric Acid, Chamomile (Matricaria Recutita) Extract, Passion Flower (Passi ora Incarnata) Extract, Hydrolized Silk Protein, Phenoxyethanol, Caprylyl Glycol, Potasium Sorbate, Hexylene Glycol.