Type II Diabetes Management Program
*
Currently Serving Ontario Only.
Your one stop shop to manage diabetes or prediabetes at home.
You will be redirected to a secure, third party booking site.
*This program is for patients with a Prediabetes or Type II Diabetes diagnosis who do not use insulin.
Virtual Diabetes Care Sessions
Take control of your health with 3 FREE diabetes care sessions.
Here's what each session will cover:

Understand Your Risk
Learn about the health risks of diabetes and the factors you can control.

Learn to Manage Your Condition
Ensure proper monitoring techniques and understand how this impacts your life.

Take back control
Create an action plan to reduce your health risk.
You will be redirected to a secure, third party booking site.

Let us help you make managing your Diabetes medication easy.
*
*Well.ca Pharmacy is available in Toronto only.
Your Meds, Sorted By The Dose
We offer strip packaging! We sort your medications by dose into individual & personalized packets.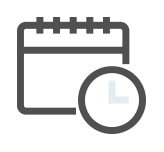 Refill Reminders
Never forget to refill your medications again and set up your own custom reminders!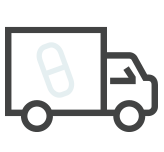 Free Delivery
Quick and easy prescription delivery within hours of placing your request.
Shop All Diabetes Management
Products to make managing your condition simple
How do the virtual diabetes care sessions work?
Step 1: Select "Start Virtual Sessions". You will then be directed to a booking portal.
Step 2: Select your preference for "video" and then select the practitioner available.
Step 3: There are three diabetes care sessions for this program that should be completed sequentially. You will need to book each session individually. When booking a session, pick the best dates & times for your busy schedule. Fill in your personal details and submit.
Step 4: Complete your care sessions. Connect with a pharmacist during your scheduled sessions to learn how you can take control of your health condition.
BONUS Step*: If you are in Toronto, choose Well.ca Pharmacy, and your prescription will be delivered same day or next day!*
Is this legit?
Yes. All of our pharmacists are Ontario licensed pharmacists. You can verify the status of their license and view their credentials on the Ontario College of Pharmacy website.
Do I have to do all three sessions?
The Type II Diabetes Management Program was designed to include three sequential personalized care sessions. You have to book each session individually and you can select the dates and times that are most convenient for you. The goal in the first session is to understand your risk. In the second session, you will learn more about blood glucose and its impact on you. Finally, in the third session, you will create an action plan with your pharmacist. Each step will build on what was learned in the last session.
How long is each diabetes care session?
Each care session in the Type II Diabetes Management Program is designed to be only 10 minutes long. Short and sweet!
What is the cost of the diabetes care session?
Each care session with our pharmacist is FREE!
How does prescription delivery work?
Delivery windows are Monday through Saturday, either from 3:00PM to 6:00PM or 6:00PM to 9:00PM. You must submit your prescription fulfillment request at least 2 business hours before the start of the delivery window. For more information on how the Well.ca Pharmacy works, click here.
How does Well.ca Services work?
For more information on how Well.ca virtual services works, click here.
*Your Well.ca Pharmacy order (for prescription medication) cannot be combined with your regular Well.ca product order for delivery. Delivery dependent on submission timing and delivery location.