3M Tensor Self-Adhesive Elastic Bandage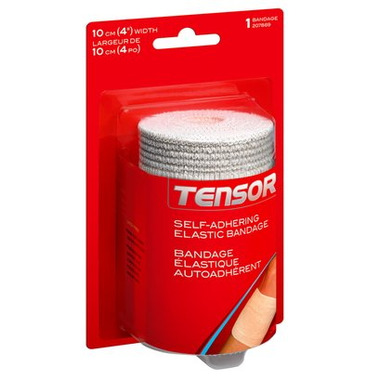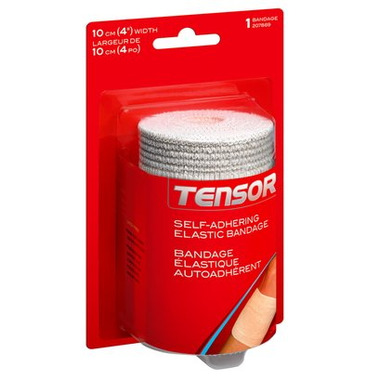 3M Tensor Self-Adhesive Elastic Bandage
Depend on Tensor to help you feel good and perform at your very best during work, life or play!
Features:
Provides support and compression for strenuous activities
No clips needed; bandage adheres to itself
Retains elasticity after repeated use and washing
Suggested Use: Specifications:
Adjustable: Yes
Body Part: Multi-Purpose
Colour: Tan
Latex Free: Yes
Size: 4"
Support Level: Firm
Washable: Yes
Model Number: 207869
Dr. Richard:
more than a year ago
This is a really bad product.

Older tensor bandages were of two kinds: one was not sticky along its length, and had clips to attach it. This kind is still for sale, but the clips do tend to fall off making it less than ideal.

The second kind, was like the one with clips, except that it had a small Velcro attachment at the end. This kind worked extremely well, you could not lose the clips. The bandage kept its shape, and the Velcro lasted for years.

This kind is somewhat sticky along its entire length. The sticky does not last very well, so it's only good for a few uses, and doesn't stay done up very well. This is truly inferior.

I love Well.ca, but detest this product.
Page
1