Abundance Naturally Bowel Buddy Bran Wafers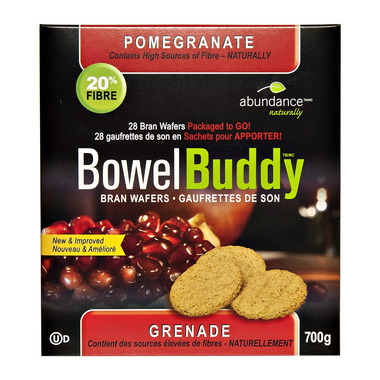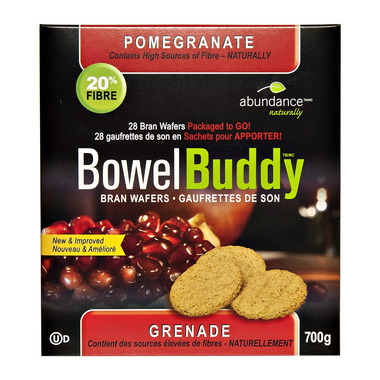 Abundance Naturally Bowel Buddy Bran Wafers
The juicy goodness and tart flavour of Pomegranate has arrived. We added Pomegranate to Bowel Buddy for its great taste and also for your health! Pomegranate is a great source of anti-oxidants which are good for you, your heart, your cholesterol, and anti-aging.

Keeping things in working order is what BOWEL BUDDY is all about. Stress, lack of exercise, medication, pregnancy, processed food and not drinking enough water are all reasons why our bowels get into trouble.

BOWEL BUDDY is an ALL NATURAL bran wafer that you can eat anytime, anywhere…it's that easy!

BOWEL BUDDY contains HIGH SOURCES of pea fibre, psyllium and wheat fibre that work to keep you feeling energized and balanced.